Just in Time for St. Patrick's Day: 5 Highlights of Ireland
Of course, there's never a bad reason to visit the Emerald Isle, but if you've been dreaming of seeing this magical land in person, now's a great time to make this promise to yourself: don't let another St. Patrick's Day go by without booking your ticket. Of course, we know you'll want to see the best of Ireland and its incomparable sites, and with that, we can help. Boundless Journeys' Ireland: Walking Trails of the Emerald Isle itinerary is packed with scenic and culturally focused walks that bring you face to face with the best the island has to offer. Along the way, you'll hear the surf crash along secluded beaches, observe ancient ruins and brightly colored wildflowers, and listen to the joyous, time-honored sound of a traditional Irish music session. Here are five of our favorite places to visit in this magical land.
1. Killarney National Park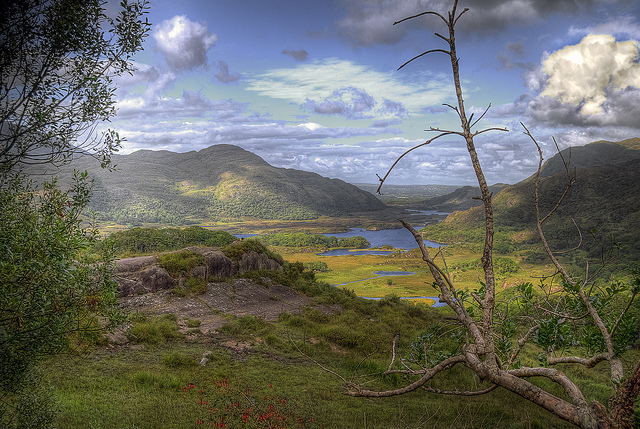 As one of the few areas in the Kingdom of Kerry that remains forested, Killarney National Park also incorporates MacGillicuddy's Reeks, some of Ireland's highest mountains. Dotted with lakes, woods, and waterfalls—all under a veil of ever-changing skies—the 26,000-acre park is a magical sight.
2. The Dingle Peninsula
On Ireland's southwest coast, the 30-mile Dingle Peninsula and its charming town of Dingle are a must-see for any visitor to the area. The peninsula's lofty cliffs are dotted with numerous sandy beaches, some of which are safe for swimming, surfing and watersports. Meanwhile, the town of Dingle, famous for its resident friendly dolphin ("Fungie") and brightly painted houses, is the perfect place to catch some live music over a pint of stout.
3. Great Blasket Island
In the 1920s and '30s, three writer-inhabitants of Great Blasket put the island on the map with their stark tales of fishing, harvest turf, and eking out a living in this remote and unforgiving land. Today, Great Blasket is no longer inhabited, but its rugged landscapes and abandoned stone cottages remain a testament to the plucky men and women who once called the island home.
4. Corcomroe Abbey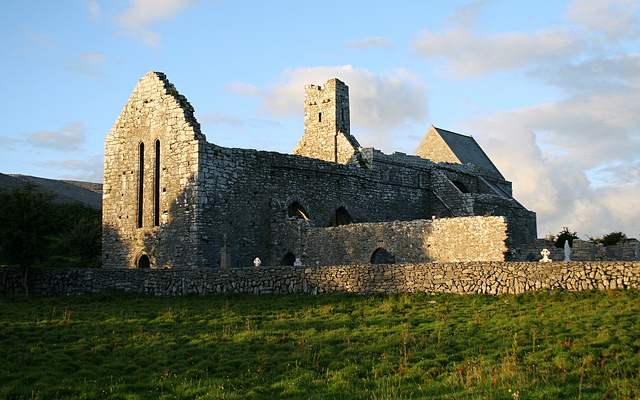 Picturesquely situated among the rocky grey hills of the Burren, the isolated 12th century Cistercian monastery of Corcomroe is dedicated to Saint Colman. The ruins feature a variety of high-quality stone carvings, including lotus plants, human masks, and dragon heads on the transept chapels, offering a historic site that's both mystical and alluring.
5. The Burren
The vast, limestone karst landscape of the Burren is unlike any other, and was first given its name by the Gaels, who called it "the rocky place." Centuries of farming and the removal of trees and turf have created the austere beauty of the Burren that's observable today, and a hike across this dynamic region offers the chance to view stone portal tombs, ancient windswept forts, and wildflowers—including dozens of species of orchids.