You're in Great Hands with Boundless Journeys
Fully immersed in the culture and local to the region you're exploring, our Boundless Journeys guides have a unique perspective that brings you beyond the usual to experience the most authentic locations, people, and food. Whether leading you on a hike into the Himalayas, or uncorking a new vintage in a hidden Riojan bodega, our guides know where to go and how to get you there. Our trusted friends also have the insider knowledge to make spontaneous changes to your itinerary in order to take advantage of local celebrations, changes in weather, or special events. It's this fine-tuning that keeps Boundless Journeys' adventures full of fresh and innovative exploration every day. We enjoy getting to know our guides and hope you do to—browse their bios below, read our guide interviews, and discover the fantastic people you may meet on your next Boundless Journeys adventure:
Africa
Anderson Sekgwa
Botswana
Andy, as he is known to all, was born at a remote cattle post in Shorobe, Botswana, about 20 miles from Maun. As a young boy, Andy would explore the bush with his grandfather, who taught him about the native fauna and flora as well as local history.
In the 1980s, under the tutelage of the skilled guide, Colin Bell, Andy learned every aspect of running a mobile safari expedition. Armed with years of practical experience, Andy qualified as a professional guide in 1996, and has been guiding expeditions in Botswana, Zimbabwe, and Zambia ever since.
Andy's chief interest was initially mammals, but after more than two decades of leading safaris, his interests have expanded and developed. Andy now enjoys both the larger and smaller things that the bush has to offer–from elephants to kingfishers. His love of teaching travellers about the magnificent ecosystems, history, and culture of his native country make Andy a much sought-after guide.
Arthur Bahizi
Rwanda
A member of the Rwanda Safari Guides Association, Arthur has more than a decade of experience guiding safaris throughout both Rwanda and Uganda. With a diverse knowledge set ranging from wildlife to current affairs, and a social nature, Arthur is a favorite of Boundless Journeys' guests.
While preservation of the native mountain gorilla population is a source of great pride for Rwandans, Arthur's favorite natural area in Rwanda is the Nyungwe forest, where he enjoys searching for chimps, hiking to waterfalls, and just being in nature.
Brooks Kamanakao
Botswana Zambia
Brooks is a member of Botswana's Bayei tribe, the people who introduced mokoros to the Okavango Delta, and grew up in a small village on the banks of one of the main channels of the Okavango Delta. Being "born in the bush," as he says, he had a fascination with Botswana's wild areas from a young age.
Working in safari lodges, Brooks soon realized his heart was pulling him to the bush and started as a tracker before becoming a guide in 2000. With the combination of his friendly personality, superlative bush knowledge, and interests in astronomy, birding, and the diverse cultures of Botswana, Brooks helps guests truly see all Botswana has to offer.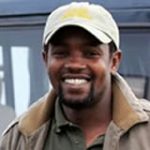 Felix Mnyangabe
Tanzania
Felix was born and raised on the edge of Serengeti National Park, which instilled in him a deep affinity for nature and wildlife since childhood. He began his career as a mountain guide on Mt. Kilimanjaro and has led over 85 successful summits! Felix went on to study at the College of Africa Wildlife Management and then joined an anti-poaching unit near the Congo-Burundi border.
Felix is now a full-fledged walking safari guide—considered one of the most likeable guides in Northern Tanzania to boot! His vibrant spirit and welcoming personality ensure that everyone has a wonderful experience. When not guiding, Felix does community work in vulnerable communities through the NGO Ace Africa (www.ace-africa.org).
Festus Mbinga
Namibia
Festus grew up in a Kalahari Desert village in eastern Namibia. Raised in the bush, he tended his family's free-ranging cattle herds and absorbed much of his superb bush knowledge by growing up with Kalahari Bushmen.
After completing secondary school, Festus spent time as an OvaHimba translator on safari trips. His natural field guide talents soon became apparent, and he was promoted to a guiding position at Ongava Game Lodge near Etosha National Park where he guided for four years before becoming a specialist guide to lead trips in other parts of Namibia.
Over the years, he has built up an exemplary reputation and is one of the most sought-after safari guides in Namibia. His profound knowledge and passion for Namibia and its people will be a highlight of your experience.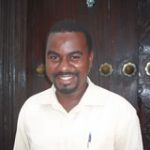 Linus Kitumbu
Zanzibar
Hailing from Dar Es Salaam, Tanzania, Linus studied a variety of subjects at the University of Dar Es Salaam including water resources management, tourism, climatology and biogeography, environmental education and conservation, and geographical information systems.
Upon finishing his university studies, Linus embarked on and completed an intensive course at the Zanzibar Commission for Tourism that covered topics including the history, environment, and ecology of Stone Town and Zanzibar. With his in-depth knowledge of the island and easy-going manner, Linus is an excellent traveling companion for an excursion to Zanzibar.
Lynn Businjye
Rwanda
As Rwanda's first licensed female tour guide, Lynn is a trailblazer. While her guiding experiences have taken her all over Rwanda, her heart lives with Rwanda's impressive primates.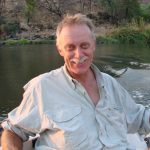 Mark Butcher
Zimbabwe
"Butch," as he is known to all, began his wildlife career in 1979, when he became a ranger for the Department of National Parks and Wildlife Management in what was then Rhodesia. Upon receiving an advanced degree in Zoology and Botany from Rhodes University, he went to work for nascent Zimbabwe's Forestry Commission. As a Provincial Wildlife Officer, Butch was responsible for all the wildlife that roamed within 1.8-million acres of indigenous forest. While undertaking this enormous task, he quickly discovered how essential the support of local communities was to the wellbeing of the ecosystem. Over time, Butch developed programs that would both engage the people and benefit the natural ecosystems, long before the term "sustainable tourism" was coined.
Butch's lifelong passion for Hwange—its elephants, wildlife, and communities—formed the cornerstone for the safari lodges he now manages. Today, when not acting as managing director of his safari camps, he spends as much time as he can spare in the bush, introducing clients to his beloved Hwange.
Melissa Sutherland
South Africa
A self-described global citizen, passionate Capetonian, and wine aficionado, Melissa Sutherland hails from the Cape Winelands but lived for more than a decade in New York and Sydney, Australia where she had a career in publishing and served as a Vice-Consul for Political and Cultural Affairs during the early years of South Africa's democracy.
Since 2008, she has focused on connecting people with the world of South African wine, art, and travel. During the 2010 World Cup hosted by South Africa she was selected to be a local storyteller as part of Cape Town Tourism's 'Beyond the 90 Minutes' campaign.
Today, Melissa lives in Cape Town with her husband and two teenagers, and when not writing or painting, enjoys nothing more than sharing the best of what South Africa has to offer with well-travelled and discerning visitors.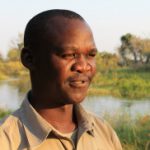 Ollie Porote
Botswana
Olebogile (known to all as Ollie) was born and raised in Maun, Botswana. He comes from a long line of subsistence farmers, and his passion for and appreciation of nature and wildlife stems from his days as a small boy herding goats and cattle in the bush.
After completing school, Ollie did his national service in the Department of Customary Law, and then enrolled in a professional guiding course at The Botswana Wildlife Training Institute.
With over a decade of guiding experience all around the Okavango Delta, from walking in the bush to elephant-back safaris, Ollie brings a depth of knowledge and enthusiasm for his homeland that is contagious.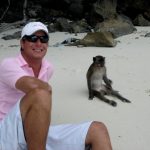 Russell Gerber
South Africa
Russell was born and raised in South Africa's Eastern Cape province, but now calls Cape Town home. He holds a degree in zoology and African vertebrate biology and a post-graduate honors degree in marine biology.
With his impressive credentials, Russell has hosted guests from across the globe on both marine and land-based safaris. His guiding experiences have taken him to countries as diverse and far-flung as Botswana, Mozambique, Thailand, The Bahamas, and The United Arab Emirates, but it is South Africa that stirs his deep passion for conservation of both environmental and cultural diversity—both of which are in abundance in South Africa. Russell's experience and enthusiasm make him an ideal companion for exploring all that South Africa has to offer.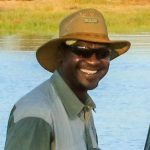 Sibahle "Sibs" Sibanda
Zimbabwe
Born in southern Zimbabwe (then Rhodesia) in 1974, Sibs attended school in Bulawayo, before moving with his brother to Hwange National Park to begin work as a trainee guide in 1994. He qualified as a Zimbabwe Pro Guide in 2000 after a stringent guide licensing program that is widely recognized to produce some of the best safari guides in Africa. Sibs has spent the past two decades guiding at the top safari camps in Hwange, Mana Pools, and Matetsi, and also spent a year in Botswana, working as a cultural guide with the San people of the Kalahari desert.
Sibs believes deeply in the power of tourism to boost his country's economy, promote conservation, preserve Zimbabwe's culture and heritage, and lift up its people. Sibs also puts effort into identifying and recruiting promising young people from the remote areas surrounding the Hwange National Park, who have a passion for the outdoors but have had limited opportunity to fulfill their dreams—making Sibs the ideal cultural and wildlife ambassador for Zimbabwe.
Thuto Moutloatsi
Botswana Zambia
With his father involved in tourism and conservation, Thuto had the privilege of enjoying the superb wildlife areas of Botswana from a young age. His childhood love of the wild grew into a lifelong interest in learning its secrets. While he was at school in the foothills of the majestic Drakensberg Mountains in neighboring South Africa, Thuto continued to hone his natural bush skills and strengthen his passion for the wilderness through hiking, walking safaris, and horse riding.
After school and volunteer work in South Africa, Thuto returned to Botswana to begin his career at Khama Rhino Sanctuary. He was soon hired by our Southern Africa partner, Wilderness Safaris, to guide within the private Linyanti Concession near the Chobe National Park, where he remained for four years.
With an insatiable interest in the differing ecosystems of Botswana, natural sense for guiding, bush knowledge, and personable rapport with travelers, Thuto has become an integral member of our team and a favorite of guests.
Victor Horatius
Botswana Zambia
Born and raised in Maun, Botswana, Victor spent his weekends helping out on a farm in the Kalahari, the beauty of which fascinated him. He soon recognized his calling to work in nature and after college managed safari camps in the Okavanga Delta, guided at the private Jao Camp for five years, and was then promoted to Guide Coordinator.
Tracking, botany, and photography are his passions, and he has had photos published in Africa Geographic, among other prestigious publications. He is also a contributing member of the Botswana Birdlife Association, has been involved with Children in the Wilderness since 2002, and has traveled to the United States and through most southern African countries. Victor's knowledge, patience, tracking skills, and personable nature make him a great safari guide and companion.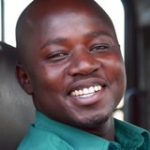 Wilfred Mrosso
Tanzania
Born near Tarangire National Park, Wilfred's childhood was filled with the sights and sounds of Tanzania's rugged bush. This early introduction to wildlife helped to define his dream to become a naturalist guide and introduce travelers to the part of Africa he calls home.
Wilfred has enjoyed sharing his passion for Africa's wildlife with guests since 2006. In addition to Swahili, he speaks French and English. His personable and fun nature, along with his wealth of knowledge, have brought guests back to Tanzania time and again.
Asia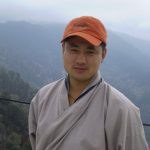 Dawa Tashi
Bhutan Nepal
Dawa has led a variety of Boundless Journeys tours from treks in the mountains to festival celebrations in the valleys. He has experience leading groups at high altitude and as a native of Bhutan, he knows the hidden gems and local characters.
Dawa's local knowledge and amicable personality make him a real treasure to have on the trail, and he always ensures that our guests come away with an outstanding experience and a deep appreciation of his country and culture. Many guests have mentioned his fun sense of humor and described him as "exceptional in every way!"
Do Van Hoi
Vietnam
Hoi's love of sharing his homeland with others and his passion for travel led him to a career in guiding. He came to Hanoi initially to study sustainable tourism and has stayed for over 15 years building on his guiding experience and connecting with thousands of travelers.
Along with his deep knowledge of the various histories and cultures of all the regions of Vietnam, his light-hearted attitude and spontaneous spirit make him a joy to travel with. We love having him as a trusted partner in Vietnam!
Jeetendra Manandhar
Nepal
Jeetendra Manandhar (Jeeten) grew up in Kathmandu and his fascination towards tourists and tourism in Nepal started from a young age because his father owned a small hotel in the 1980's. Jeeten is an active member of the Newari community in Nepal. With a background in Environmental Science, Jeeten is a nature lover and loves adventure. He has hiked and trekked to many places in Nepal and completed his guide training in 2011 and has taken a basic mountaineering and intensive Buddhism and Hinduism courses. As former student of Anthropology, he feels that the best part about his job is meeting new people, introducing him to new ideas and new experiences. Apart from English, Jeeten also speaks Newari, Nepali and Hindi.
Kinley Tshering
Bhutan Nepal
Kinley (or Kelly, as he is known among his Bhutanese coworkers) joined our local staff of guides after completing extensive training in 2006. Kinley is extremely knowledgeable about the local area and culture and is always determined to make each trip special by taking guests' personal interests into consideration to make the trip a richer experience.
Kinley has led many tours for Boundless Journeys and is a favorite among our guests for his friendly, down to earth manner. Guests have enjoyed his joyous, enthusiastic nature and commented on his deep love and respect for his country and its people.
Laki Son To
Vietnam
Laki was born in southern Vietnam's Mekong Delta and pursued a career in guiding because he loves sharing and teaching about his homeland. Laki's deep knowledge of the various histories of South, Central, and North Vietnam, a keen sense of humor, and a love of adventure, have made him one of the most sought-out and highly-respected guides in the region for nearly a decade. In addition to leading active tours, Laki enjoys cycling and a good book.
Guests love his friendly demeanor and ability to make each day of the tour unforgettable!
Lee Goldman
Indonesia
Lee Goldman first experienced the underwater world on a SCUBA diving trip to the island of Bonaire, Netherlands Antilles, With a degree in Marine Biology from Western Washington University, he traveled the world as a guide and biologist in the Florida Keys, Belize, Vancouver Island, B.C., Palau, Guam, and the Philippines. While earning a Masters Degree at the University of Guam, he investigated coral interactions and pioneered new techniques for culturing corals. He was also the principal investigator for the Department of Fisheries' Sea Turtle Monitoring Project, and helped develop a community-based sea turtle awareness program.
Lee is a certified SCUBA instructor, an avid birdwatcher and conservationist. He now makes his home in the Philippines where he designs and guides snorkel tours around the Pacific and the world. He has produced an underwater video called "Sea Symphony" and written two books, "Snorkeler's Guide to Marine Life of the Philippines" and, with Ethan Daniels, "Marine Life and Natural History of the Coral Triangle."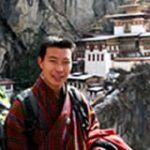 Leki Phuntsho
Bhutan Nepal
Leki is a well-educated local guide who has lived his entire life in Bhutan and who currently resides just outside of Thimphu. He completed his extensive training in 2006 and enjoys trekking adventures on his own when not leading guests on cultural and active tours of his homeland.
With his infectious love and passion for the country, Leki carries the adventurous spirit of a true Bhutanese guide. He loves sharing his country and culture with travelers and tries his hardest to make guests feel more like they are at home rather than visitors.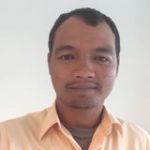 Lin Thada
Cambodia
Lin was born in a small village just outside of Siem Reap and became a monk at a young age as this was his only opportunity to receive an education. As a young adult, Lin moved to Siem Reap where he studied English for several years and then began his guiding career in 2002. He now lives in Siem Reap with his wife and two daughters.
Lin is well-versed in the Cambodian education system, the daily life of the local people, the politics, and the culture. When he is not guiding, he enjoys fishing, cooking, and reading. Lin's love of history and wealth of knowledge about Angkor Wat and other temple complexes surrounding Siem Reap make Lin an excellent guide for a Cambodian extension.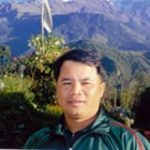 Madhav Lama
Nepal Bhutan
Madhav's family and forefathers are from the hills surrounding the Kathmandu Valley. After completing his initial schooling, he began leading treks and has worked his way up to guiding in the spectacular Annapurna region.
Madhav has traveled extensively in his beloved country of Nepal and enjoys sharing his knowledge and culture with guests. He is quick to assess and respond to the needs and dynamics of groups and has a knack for spotting wildlife. Madhav's friendly attitude, attention to organization, prioritization of safety, and wealth of local information make him not only a spectacular guide, but also a great traveling companion.
Miho Nakamasu
Japan
Miho was born and raised in Saitama, Japan and wanted to travel from a very young age. At the age of 11 she planned and booked her first tour—her family's visit to Tokyo Disneyland! Miho loved learning English in school, because it opened up the possibility of making friends from all over the world. Her desire to explore the world grew over time, and at the age of 17, she went to the United States as an exchange student. While attending university, Miho studied comparative culture, and upon graduating began work as a tour guide.
She married and had children, and while they were living in Hong Kong, Miho learned Cantonese. During this time, her family also took up hiking and trekking. After finishing major trails in Hong Kong, they climbed Kinabalu Mountain in Malaysia and Rinjani Mountain in Indonesia. Living in an urban area, they were eager to spend time in nature. After returning to Tokyo, Miho became a licensed National Guide, and now enjoys meeting people from all over the world when they come to Japan. She looks forward to meeting travelers and supports them with all her heart, soul, and hospitality.
Mr. Wangchuk
Bhutan
Mr. Wangchuk, as his fellow Bhutanese call him, was born in Thimphu and is deeply connected with his family—returning to his ancestral village every winter to attend a ritual ceremony. He has been guiding for more than ten years and has explored many of the rural valleys and villages of Bhutan. An avid hiker, excellent archer, and a passion for acting, he has, in fact, played parts in several Bhutanese films.
Mr. Wangchuk has a passion for facilitating guests' exploration of Bhutan, and the combination of his local knowledge and good-natured personality makes him a valued member of our Bhutan guiding team.
Seiha Lim
Cambodia
A resident of Siem Reap, Seiha Lim received his accreditation from the Cambodian Ministry of Tourism and has been working as a guide in his country since 2011. With his close proximity and special knowledge of the Angkor Wat temple complex, Seiha particularly loves visiting and exploring this UNESCO World Heritage Site with his guests.
"I really love to share my experiences, culture, and my country's history with visitors from around the world who come to see our amazing temples," says Seiha. He is an energetic and wonderful addition to our team in Asia!
Tanka Gurung
Nepal
Tanka was born in Sankhuwasabha District of Nepal's Koshi Zone. He belongs to the ethnic Gurung community and is a practicing Buddhist. Tanka first started working as a guide in 2008. In addition to holding a Bachelor's Degree in Business Studies from Tribhuvan University in Kathmandu, he is current with his Wilderness and First Aid certificates, and also has completed a guide training with Kathmandu Environmental Education Project (KEEP) in 2010. Since then, he began his career as a trekking guide and has trekked extensively throughout the Annapurnas, Everest Region, Mustang, Mera Peak, and Langtang Valley to name a few. He has also completed Basic and Advance Mountaineering Courses and in addition to being a highly competent guide, Tanka is a very friendly and easy going person. Most of his clients claim to have found a friend in him and likewise Tanka takes pride of the fact that he has friends from all over the world.
Europe
Angelica Turi
Italy
Angelica had an Italian childhood straight out of a movie—growing up in a palazzo in the center of Florence and spending summers by the Mediterranean Sea and at her family's farmhouse amongst olive groves and vineyards. It's not surprising she developed a deep love and respect for nature, archeology, and art, eventually earning a diploma in Fine Art Conservation & Restoration.
Her great passion is for the outdoors, and she is a licensed Environmental Guide. Her interest in historic hiking trails has led her to be a modern day pilgrim—hiking for extended periods of time on both the Via Francigena in Italy and the Camino de Santiago in Spain.
Angelica is a perfect cultural ambassador offering a complete introduction to Italian culture with its history and traditions—easily talking about plants and botany, as well as "reading" a Renaissance work of art from front to back. She is also quite a foodie!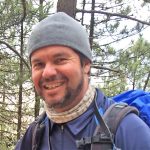 Artur Pegas
Portugal
Artur was born in Vendas Novas and has a degree in Agricultural Engineering from the University of Évora. He also earned his M.A. in Statistics and Information Management from the Universidade Nova de Lisboa. Artur enjoys swimming, running, trekking, adventure trips and travel photography. He has walked through half the world, and would like to share some highlights: Patagonia fascinated him with its beauty; New Zealand, where he walked from north to south, showed him a sketch of heaven; in Nepal, he embraced spirituality and peace and was delighted with its grace; Mongolia crashed him with its wilderness and forever altered his sense of space; in Ecuador and Yemen he fell in love with the people and the landscapes, and in Peru with the archaeological richness. He says the best trip of his life will always be the next one. He also can't resist a cheese pie!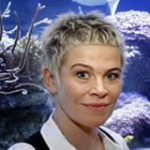 Boga Kristindottir
Iceland
Boga has been involved with Icelandic tourism for over 20 years. She has a passion for her country, but also loves to experience new places. Boga is a true adventurer—ocean swimming for several years, traveling the country on a motorcycle, and hiking mountains. Her other interests include her family, running, kayaking, and all kinds of sea sports.
She has set a goal for the year of her 55th birthday to kayak 55 lakes in Iceland, as she hiked 45 mountains the year of her 45th birthday! Boga's upbeat nature, energy, and knowledge of Iceland adventure portals make her a valued member of our guiding team.
Carla Henriques
Portugal
Carla followed the normal path of the "travel junkies." Her first travels were around Portugal, as a child with her parents. Later, with friends she grew to love the outdoors and traveled around Europe. Carla attended the Universidade Nova de Lisboa and earned a degree in Environmental Engineering. During this time she became an avid kayaker and hiker. As the years passed, she found that her job as an engineer wasn't fulfilling her desire to travel, explore the world, and share her passion for the outdoors. In 2013 she quit her job and bought a one-way ticket to Kathmandu. She spent two years exploring Asia before returning to her home country of Portugal as a guide.
Cory Jones
Scotland
Cory is an experienced outdoorsman and wildlife guide and is a certified International Mountain Leader. He has worked for various conservation organizations and park services around the U.K. including the Royal Society for the Protection of Birds, the largest wildlife conservation charity in Europe.
Cory, who calls Scotland home, also runs his own first aid training company—so you will certainly be in safe hands! When he's not at work, Cory is busy scouting for eagles, otter, dolphins, and other wildlife in the Western Highlands. With Cory as their guide, guests know they are getting a feel for the real Scotland.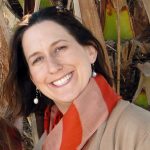 Elizabeth Namack
Italy
Elizabeth first came to Italy as an American college student to study art history and Italian literature and quickly fell in love with all things Italian! Her interests in regional wine and cuisine, coupled with her academic background and her love of the outdoors, make her a delightful traveling companion.
When not leading guests along the picturesque backroads of Liguria, Tuscany, and Umbria, she leads engaging art tours in Florence as an official guide for that marvelous city. Elizabeth lives with her husband and son a block away from the Arno River in Florence. Guests have said they feel like Elizabeth is an instant friend and that she brings alive the area's history!
Eric Thioliere
Italy Switzerland Alps France
Born and raised in Chamonix, Eric comes from a long line of mountain guides and has led long-distance hiking trips throughout Europe, especially in the Alps, since he began guiding in 1979. Eric speaks French, English, Italian, and German, is an avid skier, and has developed great relationships with local people along the route.
Eric is also involved heavily with the Valais canton, writing guidebooks and maintaining trail markings. He is very knowledgeable about all food, flora, and fauna in the region and is a great traveling companion with a lot of pride for where his roots have been for generations. Eric is warm and welcoming, and visitors can rest assured they have a fantastic leader who knows all the ins and outs of the routes.
Irena Silic
Croatia Slovenia Alps
Irena hails from the southern islands of Croatia and currently lives in Slovenia. A passionate and curious traveler, she has been exploring remote regions in Asia and southeast Europe for the last 15 years. Irena knows every small corner of the Balkan region, is an outdoor and adventure enthusiast, and for as long as she can remember has spent part of each year hiking, rock climbing, and participating in summer and winter sports in the Julian Alps.
With a degree in cultural studies, a passion for exploring, and her friendly nature, Irena makes the ideal traveling companion to either country. It's clear that she truly enjoys guiding and sharing this area of the world with travelers.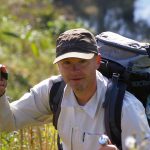 Joze Ricnik
Slovenia Alps
Jože is an engineer, and after a successful career of leadership in a multinational company, his passion for traveling and sharing his homeland got to the better of him and led him to a new career of guiding. Every tour with him is well organized and runs smoothly, as one would expect of an engineer!
Jože has spent the past several years traveling and guiding extensively worldwide, spending his summers in the Julian Alps and winters in Southeast Asia. Jože is also a keen photographer, hiker, and avid mountain biker. He enjoys cooking classes and appreciating good food and wine. Jože is fluent in English, German, and Serbo-Croatian and is a wonderful hiking companion on the trail.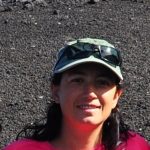 Maria Merlini
Italy
Maria grew up in the Sicilian city of Catania and also speaks the local dialect. She has traveled extensively herself and has previous experience working as an international aid worker. She is passionate about showing off the wonders and beauty of her beloved Sicily, as well as introducing guests to the culture, food, and way of life of Sicilian people.
She currently splits her time between Sicily and South Africa, where she is also a guide.
Marie Cullen
Ireland
Marie is a well-known Irish landscape artist with a passion and appreciation for the beautiful environment of her country. She lived for ten years on Great Blasket Island where she ran a restaurant, guesthouse, and hostel, and she currently runs an art center in western County Cork.
When she's not creating or inspiring art, Marie loves guiding active tours and sharing her intimate knowledge and the beauty of western Ireland. Her thoughtful and friendly personality is an instant hit with travelers.
Michele Sensini
Italy
Michele spends his life moving between Rome and a small village in the central Apennines Mountains. After studying political science at university, he became a journalist, producing tourism guides and promoting environmental conservation. In 2004, he realized his dream of becoming a tour guide, combining his passion for communication, nature, and history. Michele spends the time he is not guiding exploring Rome with his wife. He looks forward to sharing his knowledge of Italy's history and culture with you!
Miha Klanjscek
Croatia
Miha is a seasoned guide with more than 15 years of experience traveling and guiding in the Balkan countries of former Yugoslavia. He is passionate about the cuisine and nature of this region—one of the most culturally, architecturally, and geographically diverse in the world.
In his early years as a student of economics, Miha spent his summers on the Mediterranean—Croatia, Greece, Turkey, and Egypt are all second homes to him. An adventurer by heart, Miha enjoys mountain biking, road cycling, trail running, and trekking, as well as teaching skiing in the Austrian Alps. You can hardly find a better person to show you the Dalmatian islands and amazing coastline.
Nicholas Law
Spain
Nick is a U.K. ex-pat residing in Barcelona and has been guiding and designing active cultural tours in Spain for nearly 20 years. His passion for Spanish culture and heritage have, at times, led him to writing, translating, editing, publishing, and teaching, including time at the University Complutense in Madrid.
Nick's ample experience and a love of all things Spanish (especially food and wine), make him a fantastic traveling companion on our Camino de Santiago tours, where guests continuously comment on his extensive historical knowledge and friendly manner.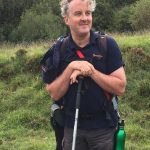 Pol Ó Colmáin
Ireland
An accomplished guide with nearly two decades of experience, Pól has designed many tours, and his work has even been recognized by 'National Geographic Traveler' magazine in their annual 'Tours of a Lifetime' issue. He is creative to his core—an artist, published poet, and musician and songwriter with five albums to his name. He often breaks out his instruments on tour to our guests' delight!
Pol is funny, genuine, and exudes the famed Irish hospitality. His diverse talents, combined with his extensive knowledge about his beloved Ireland make him an ideal person to show you the island. One guest even described him as a "mini version of Wikipedia!"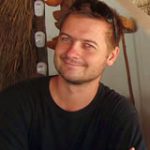 Roman Krizanic
Croatia
Roman was born in Slovenia, holds graduate degrees in both anthropology and Chinese, and is a knowledgeable and seasoned traveler with more than a decade of experience in tourism. His adventures have taken him through remote jungles and across the high Himalayas.
Now back in his native country, Roman has devoted himself to exploring every green corner of the scenic land he calls home, as well as the neighboring Croatia. His friendly disposition and passion for the region's wine and cuisine make Roman the ideal traveling (and dining) companion for your journey.
Sandrine Goulmy
Italy Switzerland Alps France
Sandrine came to Chamonix many years ago after being drawn to the dramatic mountains and outdoors lifestyle. She thoroughly enjoys leading trekking in the Alps, as well as organizing nature camps for kids. She has been working as a guide since 2001, and her naturalist's eye on the trail opens our guests up to understanding the flora and fauna of mountains.
Sandrine's passion for the region's culture and easy-going nature make her a great companion on the trail. She is known for her amazing picnic lunches and her individual attention to ensure everyone's needs are met.
Snorri Ingason
Iceland
Snorri was born and raised in Iceland and has been traveling around his country since he was a young boy. He left his 25-year career in marketing and sales to pursue a career in guiding. Snorri is passionate about traveling, hiking, and the unspoiled nature of his homeland. He also has a great interest in the geology and history of Iceland, and he has a knack for storytelling. Last, but definitely not least, Snorri is a family man, with four children and one grandson.
Snorri's knowledge and enthusiasm, along with his ability to connect with and read his group of travelers make him an exceptional guide. Guests often remark that they felt they were traveling with a friend!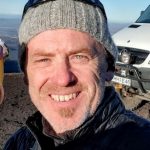 Snorri Wium
Iceland
Snorri was born and rased in Reykjavík, where he studied classical singing. He graduated with a diploma as an opera singer from the Vienna Conservatory. Upon completion of his studies, he worked for several years as an opera singer, primarily in Germany and Austria. Snorri returned to Iceland and began working as a guide in 2010. He is certified to guide group tours, hiking adventures, and glacier explorations. He enjoys every opportunity to take guests into the mountains and to remote, off-the-beaten-path areas of Iceland where they can experience the beautiful landscapes together.
Latin America
Alex Arias
Costa Rica
Alex is a passionate outdoorsman and has led nature tours for nearly 15 years in the many regions of Costa Rica's rich landscape. He has led adventure tours involving mountain biking, kayaking, fishing, canyon exploration, and rappelling, and he has also competed with adventure teams in Mexico, Nicaragua, and Panama.
To keep things exciting, as if his life wasn't already, Alex leads groups of travelers and locals to the peak of Chirripo—the highest peak in Costa Rica. We are proud to have such an active, adventurous, and enthusiastic guide on our team.
Eric Kessler
Cuba
Eric has been a wilderness and adventure travel guide for almost 40 years. His career has taken him to every continent except Antarctica in a variety of positions from mountaineering guide, to academic researcher, to assignment photographer. Eric currently guides in western U.S. National Parks, British Columbia, and Cuba, where he first led an academic bicycle tour in 2003. Besides guiding, Eric's freelance photography work specializes in adventure travel and cultural and environmental conservation. When he is not guiding, Eric spends time with his two children, bicycling, reading, and living on Washington's San Juan Island and the Olympic Peninsula.
Harry Cavero Farfan
Peru
Harry was born in a village in the center of the Incas' Sacred Valley and began hiking the Inca Trail and exploring the Vilcabamba region as a young boy. The son of a traveling teacher, Harry had the opportunity to travel extensively through the mountains and villages surrounding Cusco and near Machu Picchu.
Harry started his career as an assistant guide at the age of 13 and went on to earn his degree. In addition to guiding, Harry has worked with NGOs in support of impoverished Andean families, and he has participated in anthropological projects studying the native communities of Central America to assess similarities with his native culture.
Harry's true passion for the cultures of the Andes and his extensive experience make him an ideal companion for exploring the mountains and villages of Peru.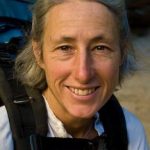 Heather Harding
Cuba
Heather Harding has been guiding professionally for decades on Washington's Olympic Peninsula, where she lives, and in the plateaus and canyons of the American Southwest. In 1997, she began guiding during the winter in Latin American, leading whale watching/research expeditions in Costa Rica, Mexico, and Dominican Republic. Heather starting leading People to People tours in Cuba just after legal travel there reopened in 2011 and has been introducing adventurous travelers to the magic of the palm tree isle ever since.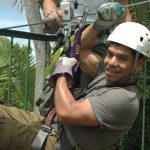 Jimmy Tosso
Costa Rica
Although Jimmy is now mostly settled in Costa Rica, he has traveled extensively throughout Europe and Latin America. His travels have helped him acquire a unique understanding of other cultures that he has been able to apply as a guide. Jimmy admits that Italy is his favorite destination (after his native Costa Rica) and is where he discovered his talent for Italian cooking.
Jimmy is fluent in English, Italian, and French and has been guiding since 2000. With an exceptional sense of humor, he excels at sharing his knowledge of Costa Rican culture and nature with others.
Julio Madriz
Costa Rica
Julio grew up on a farm in rural Costa Rica where he developed his interest in the natural world. At college, he studied microbiology before returning to farming and becoming a naturalist guide. His involvement in the production of several nature films has afforded Julio opportunities to travel throughout Europe and the Americas.
When not guiding, Julio enjoys reading, running, trekking, being outdoors, and spending time with his large family (5 kids!). He loves introducing people of all ages to his country and is smart, fun, and conscientious. Julio is a very enthusiastic guide and a pleasure to travel with.
Marco Fallas
Costa Rica
Marco, or "Tex" as he is known locally, is an Ecotourism Specialist, full of energy and with a contagious sense of humor. With over 20 years of experience in tourism, Marco knows his home country intimately and shares his knowledge with enthusiasm. He continues to further his education and has studied topics including ornithology, ecology, history, and nature photography.
Marco's travels in the U.S. have helped him to better understand temperate climate ecology and international culture. With his ready laugh and caring manner, it is no wonder Marco is one of our most popular tour leaders!
Nancy Madrigal Castro
Costa Rica
A native "Tiko" (as Costa Ricans are called), Nancy was studying advertising when she was asked to train and guide in Tortuguero National Park. This experience led her to follow her childhood dream to work in nature, and she is proud to celebrate over 20 years of leading groups in her country and abroad.
Nancy has taken extensive courses in natural history, botany, ornithology, and archaeology, among many others. Along with her husband Glenn, she enjoys nature walks, bird watching, photography, music, traveling, and cooking.
Nancy is a gifted guide who always has a smile on her face and instills confidence in her group. Her knowledge and easy-going manner makes Nancy a favorite guide for family tours!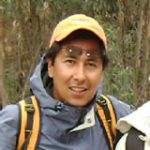 Ruben Choque
Peru
Ruben grew up in the quaint and historic city of Cusco and was exposed to the rich cultural and natural heritage of the region. Upon completing his degree in archaeology and tourism and an MBA, he finally pursued guiding—his ultimate passion.
Ruben has an intimate knowledge of the opportunities for adventure in Peru and draws from his extensive experience not only as a guide, but also from working in tour operations and as a consultant in sustainable tourism development.
Ruben brings more than a decade of experience leading groups around his home country. He is dedicated to uncovering the unique cultures and landscapes of Peru through cultural, adventure, and ecological tours. Ruben's expertise and good-humor are much appreciated by guests of have traveled with him.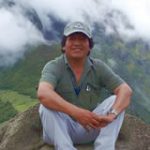 Wilfredo Huillca Gamarra
Peru
Knowledgeable, friendly, and energetic, Wilfredo has been guiding trekking and cultural experiences for curious travelers for over 20 years and has developed a reputation as one of southern Peru's most highly sought-after guides. He speaks Spanish, English, French, Japanese, and the native Peruvian language of Quechua.
An accomplished musician with three albums to his name, when not leading active cultural adventures, Wilfredo can be found playing, building, and teaching traditional Andean wind instruments, including the Quena and Zampoña. We are thrilled to have someone with such varied skills on our guiding team!
South Pacific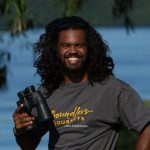 Macstyl Sasao
Palau
Macstyl grew up in the Republic of Palau with his early childhood spent climbing palm trees, catching land crabs, and paddling his outrigger canoe. At age 7 Macstyl went to live with extended family in the United States, but returned to Palau after graduating from high school. Once back in Palau, Macstyl began snorkeling and scuba diving, becoming an expert in identifying the native flora and fauna and gaining invaluable knowledge of the native marine life.
When not guiding tours and sharing his love of Palau with our guests, Macstyl can be found honing his skills as a talented underwater photographer and traveling throughout Oceania as a competitive outrigger canoe paddler.
Nicky Snoyink
New Zealand
Nicky grew up roaming the mountains and river valleys of rural Canterbury in New Zealand's South Island. After earning her diploma in Parks, Recreation and Tourism Management and a stint working for New Zealand's Department of Conservation, Nicky began guiding nature-based walking adventures. After two decades of adventure travel and working in the nature tourism industry, Nicky returned to study for a Masters in Environmental Policy. When not guiding, Nicky works for New Zealand's leading environmental non-government organization as an advocate for the preservation of nature and water. In her spare time Nicky likes to walk, ride her mountain bike, and backcountry ski.