Press Releases, News & Media Inquiries for Boundless Journeys
Boundless Journeys is pleased to work with journalists and writers covering the adventure travel business. Please do not hesitate to contact us to discuss general industry trends, specific consumer data, and our tours. We would be happy to support your efforts with high-quality digital color photography from many of our travel destinations.
Be sure to sign-up to receive our monthly email updates by entering your email address at the bottom of this page. It's the best way to hear about hot new destinations, diverse and unique itineraries, and emerging trends in adventure travel.
If you would like to be on our e-mail list for press releases and Boundless Journeys news, please contact us at info@boundlessjourneys.com.
Media Contacts
For press inquiries, please call or e-mail:
Katya d'Angelo
Boundless Journeys
998 South Main Street, Suite 2
Stowe, VT 05672
Tel: (800) 941-8010 / (802) 253-1840 Fax: (802) 253-1844 E-mail: katya@boundlessjourneys.com
Recent Press
Over the years, Boundless Journeys tours and expertise has been covered in a variety of media outlets, including: Ranch & Coast, CBS Local, Men's Journal, CBS News, Smarter Travel, TravelAge West, The Wall Street Journal, National Geographic Traveler, National Geographic ADVENTURE, USA Today, Islands Magazine, Backpacker Magazine, San Francisco Chronicle, The Seattle Times, Boca Raton Magazine, The Orlando Sentinel, Outpost Magazine, Forbes.com, Desert Living Magazine, and many others.
Here are just a few of our press recognitions:
National Geographic Traveler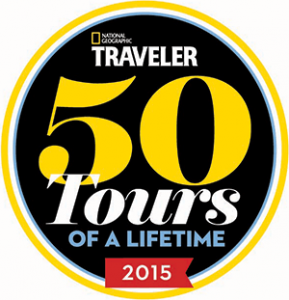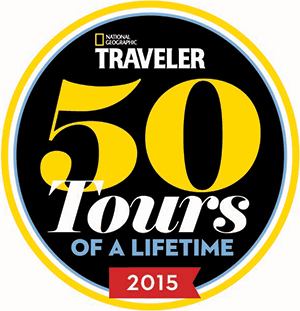 Boundless Journeys has had the following trips selected for National Geographic Traveler's "50 Tours of a Lifetime":