Internationally Renowned Active Adventures with Boundless Journeys
On a daily basis, the many guests of Boundless Journeys test our worldwide adventures, guides, reputation, and customer service—just as our discerning clients and industry professionals rate us against other travel companies. We strive to exceed expectations on each and every trip, and the message is clear: We do. Boundless Journeys takes great pride in the experiences we deliver, as evidenced by some of the prestigious awards that we receive year after year.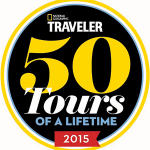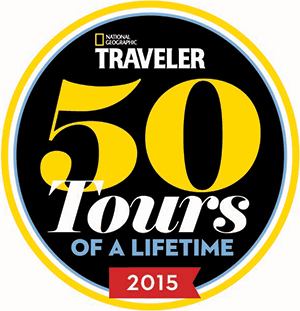 National Geographic Traveler Tours of a Lifetime
The editors of the prestigious National Geographic Traveler magazine annually feature the world's most outstanding guided trips. Boundless Journeys' itineraries have been recognized multiple times for their authenticity, sustainability, and unique approach to small-group travel.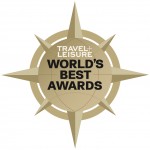 Travel + Leisure "World's Best Tour Operator" Multi-year Award Winner
Boundless Journeys was ranked among the Top 5 World's Best Tour Operators in Travel + Leisure's World's Best Awards readers' survey, which rated tour operators, properties, and destinations on a variety of criteria. Tour operators were evaluated on the following characteristics: staff and guides, itineraries and destinations, activities, accommodations, food, and value.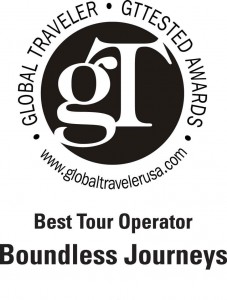 Global Traveler Best Tour Operator in the World
Global Traveler asked luxury travelers to name the best in a variety of travel-related categories. More than 25,000 people responded and Boundless Journeys has placed at or near the top in multiple years.
Travel Weekly Magellan Award Winner
The Magellan Award is the premier award for the travel industry, honoring the best in travel and saluting the outstanding travel professionals behind it all.