Europe's Best Kept Secret: Slovenia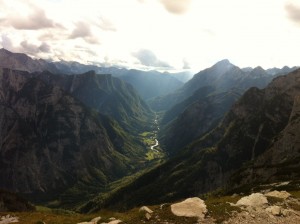 Without looking at a map or using technology, can you name the four countries that border Slovenia?
If you guessed Italy, Austria, Hungary, and Croatia—you deserve praise for your geographic knowledge! If you missed one or two—or all of them—you're not alone. Of its four neighbors, Italy and Austria are considerably more famous, Croatia has been trendy for the last few years, and Hungary is the favored alternative to Western Europe.
Poor Slovenia! It just gets lost in the shuffle, which is unfortunate because it has so much to offer. As Croatia has gained popularity in recent years as Europe's "hidden gem," Slovenia could be seen as Europe's "best kept secret." And tourism to Slovenia is on the brink of exploding.
For foodies, Slovenia's wine region produces some of best cabernet sauvignons and merlots, and their artisan cheesemakers produce exquisite Alpine and soft cheeses. There are 24 distinct gastronomic regions, each with its own specialty. For active travelers, Slovenia abounds with outdoor opportunities: hiking, kayaking, rafting, swimming, and skiing in the winter. For history buffs, there are several important eras to discover through preserved sites and architecture. And for those seeking cultural experiences, nothing beats chatting with the friendly and generous Slovenians.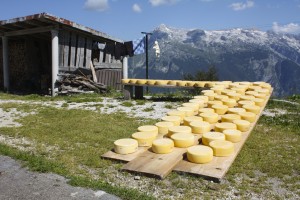 Travelers are often surprised to find natural beauty and hiking opportunities that are usually associated with Austria or Switzerland—snow-capped Alps, storybook villages, crystal-clear lakes, and verdant, rolling hills. Indeed, "the hills are alive" and well in Slovenia, and gorgeous, to boot!
There's something exciting and liberating about exploring a place where few travelers go. For one thing, it means fewer crowds and tourist traps. And that, consequently, allows for more authentic experiences (which is what we're all about here at Boundless Journeys!). Traveling to Slovenia also means that you'll be on the forefront of a new trend. When people ask why you went to Slovenia, just show them your photos of spectacular landscapes, and tell them about your trip filled with delicious food and wine and amazing experiences. They'll be ready to book the next flight to Ljubljana and be impressed that you're such a trailblazer!
5 Things You Didn't Know About Slovenia
1. All shades of green
Slovenia is the third most forested country in Europe, behind Finland and Sweden. Almost 60% of its territory is covered by forest.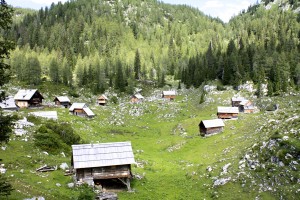 2. It's a compact country. 
Start your day hiking in the Julian Alps, drive down to the Adriatic coast for a swim, and wine and dine in the vineyards of Goriska brda in the evening.
3. Ljubljana (lyoo-BLYAH-nah) the capital—difficult to prononuce, easy to fall in love with.
Ljubljana translates to "The Beloved One." It was named the "The Green Capital of Europe" for 2016.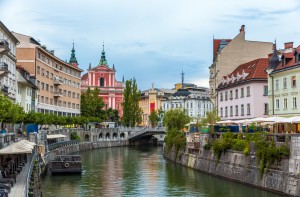 4. Caves and Coast
There are more than 11,000 caves in Slovenia. The famous Skocjan Caves are listed as a UNESCO World Heritage Site.
Slovenia is also proud to have 46 km of a coastline with sunny Venetian-style towns complete with cappuccinos, yachts, and gelato.
5. Island on Bled lake
Bled Island is the only island in Slovenia. The charming church and tiny bell tower date back to the 8th century. If couples marry at the church, the groom must carry the bride up the 99 steps.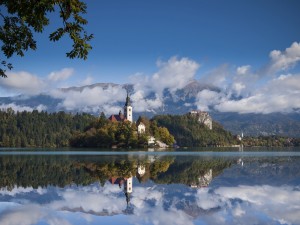 Want to see more of Slovenia? Check out our Slovenia video!