Resuming Tours in Egypt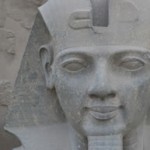 I am delighted to announce that as of April 1st, Boundless Journeys is resuming our tours in Egypt. Just a few weeks ago we were unsure what the future would hold for this country – so full of history – that was suddenly making history again. Although the story is not yet finished, 2011 may prove to be one of the very best times to visit the sites of Egypt, with a feeling of optimism in the local people and sites that are a bit less busy than before.
We are keeping our eyes on developments, and are in close contact with our staff in Cairo and around the country. We've arranged for more flexible cancellation policies, so that you can book with confidence that if you need to change your plans, you'll be able to do so easily. Give me a call at 1-800-941-8010 or e-mail karen@www.boundlessjourneys.com if you'd like to know more!

Karen Cleary
Egypt Destination Manager
About Boundless Journeys
Boundless Journeys is an award-winning small group adventure tour operator. With a diverse collection of locally guided, small group itineraries and Private Collection trips around the world, Boundless Journeys offers "The World's Great Adventures." The adventure trips for 2-16 guests are active, ranging from leisurely cultural explorations and wildlife safaris to challenging trekking in remote regions ― with plenty of easy to moderate walking and sea kayaking in between.