5 Reasons You Need a Bhutanese Guide in Bhutan
The Bhutanese government has been very deliberate in their tourism policies since opening up to foreigners in the 1960s. One of these policies requires all visitors (except citizens of India, Bangladesh, and the Maldives) be accompanied by a Bhutanese guide and driver. So, yes, having a guide is not a choice when you go here. But even if it were, you'd need and want one anyway. In fact, because of the reasons below, the government is now considering requiring guides and drivers for the exempted countries, as well.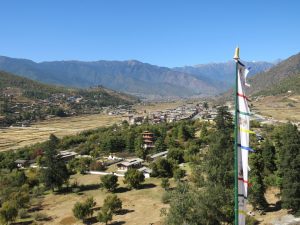 1. You would never be able to navigate the Bhutanese roads alone, as I don't recall seeing a single road sign, and many of the out-of-the-way locations are down long and rough dirt roads. I certainly wouldn't trust a road map or GPS if I were on my own. While there has been steady work on a highway widening project, most of the roads are 1.5 lanes at best, and almost all of them wind up and down the mountains with steep embankments and few guard-rails. So, if left to your own devices, you probably wouldn't get very far.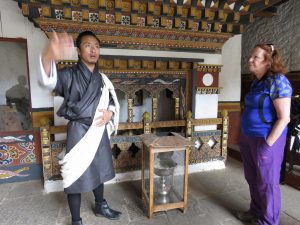 2. Unless you grew up a Bhutanese Buddhist, you'd never be able to negotiate the customs and cultural subtleties or understand all the temple symbolism, not to mention Bhutan's complicated history and modern geo-political situation. Most things are best explained by a local, especially when participating in one of the many festivals. What do the animals represent? When do we have to take off our shoes? Why do we always walk clockwise around the temples? Why do you wear a white scarf in the dzong? Just ask your guide!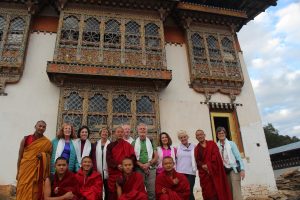 3. Without a guide, you'd definitely miss out on unique experiences. Many activities require special permission or local connections, such as having a sit-down conversation with monks at a hillside monastery, arranging a homemade lunch at a farmhouse with a cooking demonstration, knowing the most famous Buddhist astrologer in town for those interested in a reading, or getting prayer flags blessed by a monk for your group to hang at Tiger's Nest or the Chele La Pass. You would never be able to arrange these yourself.
4. On a more practical note, while on the trail or during road transfers, our guides know where there will be a "proper toilet," what they say for Western toilets, so you can plan your bathroom breaks accordingly.
5. By far, the best thing about having a Bhutanese guide is that you can pick his or her brain about anything. We learned so much about everyday life just from asking all sorts of random questions, and our guides happily and generously shared their lives and country with us.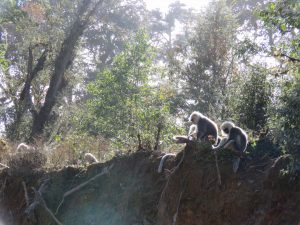 When you go to Bhutan, you'll see exactly what I mean, and you'll be grateful to have one of our expert local guides with you. There is so much I would have missed—from the meanings of the beautiful paintings in the dzongs, to spotting monkeys in the trees along the road, to even discovering that the youngest monks at the Punakha monastery are allowed to watch TV on Saturdays!
Traveling through Bhutan with our fabulous guides was an eye-opening and truly unique adventure—like stepping back into another time. Bhutan is said to be "the last Shangri-La," which I feel is an accurate description. I hope you will join us to experience this beautiful and friendly country for yourself!