5 Things to Know About Travel in 2016
The U.S. travel market is in full swing once again, and growth is expected to continue well into 2016. Planning on getting in on the fun this year? (Well of course you are!) Here's what you need to know.
1. Airfare Cheers (and Jeers)
(flickr.com/Bill Wilt)
Few things warm the heart of the avid traveler like the words, "airfare is getting cheaper." But that's just the case in 2016, says The Fiscal Times, which notes that cheap oil prices and increased competition from new low-cost carriers are driving ticket prices down to a three-year low. Less great, though? New fees for things like checking bags or choosing your seat, and the emergence of "slimline" seats, which increase the carrying capacity of economy sections on most major airlines (read: by cramming people in like sardines).
2. Photography of the Future
(flickr.com/Tech.Co)
Whether you're using the latest GoPro or the always-at-hand camera on your iPhone, documenting our travels is getting easier and more sophisticated than ever before. In 2016, all eyes will be on 360-degree virtual reality devices, according to Travel + Leisure, who says that mounted multi-lens cameras such as Giroptic's 360cam (from $500) will revolutionize the way we think of vacation photography.
3. The "It" Destinations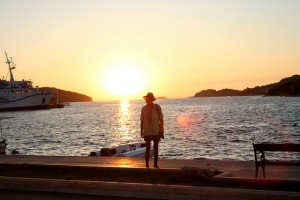 Korcula, Croatia. (flickr.com/Palencas)
The travel authorities have spoken, and two Boundless Journeys destinations are the places to go this year: the birthplace of Marco Polo, Croatia's Korcula Island—known for its pristine pebble beaches and crisp Grk wines—made The New York Times' list of "52 Places to Go in 2016". Meanwhile, both Travel + Leisure and Conde Nast Traveler recommend adding Tanzania to your bucket list this year, thanks to a handful of new luxury camp openings in remote national parks. Even more important? Reinvigorating the safari tourism market, which took a hard hit after the Ebola epidemic last year, and whose dollars are required to ensure the viability of Tanzania's critical conservation and anti-poaching initiatives.
4. Better Travel Gadgets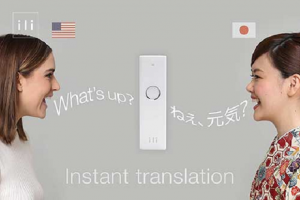 (via iamili.com)
We recently covered a handful of new travel gadgets that will revolutionize your time on the road. But when it comes to international travel, few devices may have as big an impact as the Ili wrist translator. According to The Huffington Post, the device—which resembles a USB flash drive—uses an internal microphone to pick up and translate your voice from English to Japanese or Chinese in real time. Ili will be available for pre-order this spring, and will eventually include a variety of different languages, including French, Thai, and Italian.
5. Bring Your Folks Along
(flickr.com/Aaron Goodman)
Families today may be living farther apart than they ever have before, but new research says that travel is helping to keep us together. More and more families are choosing to invest in multigenerational trips, says The Fiscal Times, and not just as one-time affairs. According to AARP, 85 percent of families who booked a multigenerational trip in 2014 year planned to take another one the following year.