All Inclusive Resort vs. the Boundless Journeys Experience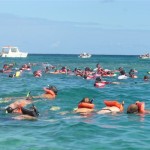 The day finally arrived and we were ready to go. Even though our flight was canceled and we were rerouted to Puerto Rico for the night, we didn't care, we were headed south. A day late and more than ready to begin our vacation, we arrived at our all inclusive resort in the Dominican Republic. Check-in took over an hour as they only had three of our five rooms reserved. When we arrived to our room we noticed there were stains on the couch, the porch table was cracked, and the shade over the bed was broken. Later on we tried to make a dinner reservation and we found there were none available – at the 11 restaurants on site. We were left wondering if this all inclusive vacation was really the carefree trip we had been dreaming about.
What happened? After all, we had investigated everything thoroughly.

Here is the problem. The internet is filled with beautiful pictures and low prices for vacations. Everything looks good online. Booking through a vacation consolidator, we were an anonymous reservation amongst thousands. Birth dates were entered into the reservation system incorrectly, the wrong number of rooms was reserved, our request for a first floor room was never received, and this was just the beginning . . .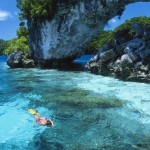 Here is the solution. Book your trip with Boundless Journeys – a trusted leader in small group travel. Our trip specialists have done the scouting for you – we know first-hand the trails you will walk, the hotels where you will stay, and the places you will dine. Our home staff knows you by name and will make sure all of your requests are taken care of – before your trip begins.
Probably your best ally on the trip, and the person who will make your experience seamless, will be your local Boundless Journeys guide. Experts in your chosen destination, and seemingly friends with everyone in town, your guide will make magic happen along the way. You will undoubtedly feel embraced by local people and culture, and experience a true sense of place. Gone are the hassles of negotiating for a hotel room or dinner reservation, or figuring out how much extra it will cost to actually leave the grounds of your sprawling resort.
For myself, the choice is clear. No more all inclusive resorts. An extraordinary journey begins with a call to Boundless Journeys.
About Boundless Journeys
Boundless Journeys is an award-winning small group adventure tour operator. With a diverse collection of locally guided, small group itineraries and Private Collection trips around the world, Boundless Journeys offers "The World's Great Adventures." The adventure trips for 2-16 guests are active, ranging from leisurely cultural explorations and wildlife safaris to challenging trekking ― with plenty of easy to moderate walking and sea kayaking in between.