Baja Kayaking, Isla Espiritu Santo: Tales from the Trail
Adventure Travel writer Jason Heflin shares the experience from his recent Baja and the Sea of Cortez Sea Kayaking Adventure with Boundless Journeys.
Researching and developing a new adventure travel trip is always (or at least usually) very fun and rewarding. We often joke that this is the easiest part of the job. 1) Pick a very exotic destination, 2) find the best way to explore it whether by foot, kayak, small yacht, safari vehicle – or whatever, 3) sprinkle in excellent accommodations and fine cuisine, and 4) hire the most outstanding guides from the region. Really pretty easy if you have been doing it for as many years as we have.
But, the next step is where it becomes more challenging, trying to explain or describe the experience in a manner that is enticing and accurate. It's never easy to convey in words the experience of seeing a sunrise over the village of Ghandruk, Nepal; hearing the call to prayer reverberate throughout the alleyways of Fez, Morocco; or the good fun of an impromptu jam session in a pub on the Dingle Peninsula of Ireland. I suppose that's why there are people who make a living wordsmithing the joys of travel, as they can usually capture these experiences in words far better than those who create. We were fortunate to recently have one of these skilled writers on our trip to Baja. Here's a bit of his story: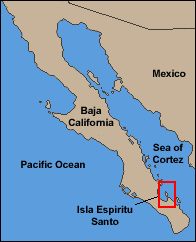 written by Jason Heflin
The word "Baja" means different things to different people. For some it mean's fast off-road racing through the desert, for others it means tequila and Cabo San Lucas, and for some it just means… that area past Tijuana. But between the mainland of Mexico and the Baja peninsula lies one of the most biologically diverse bodies of water on our planet, the Sea of Cortez.
With giant manta rays, sea lions, dolphins, a plethora of whales, and more species of fish than Cousteau imagined, the Sea of Cortez is packed with life. I took a guided trip through Boundless Journeys recently to the Island of Espiritu Santo. If you're unfamiliar with Boundless Journeys, they were recently rated one of the world's best adventure tour companies by National Geographic Adventure, and for good reason. This 7 day Baja Kayaking trip was a fantastic way to experience the sea life, local culture, and get some serious reflection time in on the beach.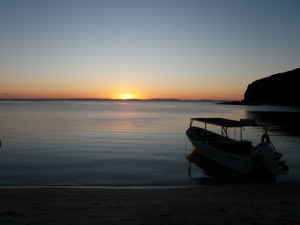 "But I've never kayaked!" you say. No worries. The local guides are excellent. Our guide, Miguel, has years of experience paddling the waters around Espiritu Santo and stuck close to his newbie paddlers. An intro to basic kayaking style first afternoon will give you excellent instruction on wet exit, re-entry, and basic paddle strokes.
And the food… oh the food. Ceviche anyone? What about fresh homemade tortillas? Happy hour more your style? They have one of those every night of the week with freshly mixed margaritas, pina coladas, or local beers. The preperation of the food was always timely and everything was made right there in the cooking tent. Watching the sunset on the beach while eating cilantro seasoned shrimp that were pulled from the ocean hours before has no match.
Setting up base camp in a tranquil turquoise bay makes for an excellent launching point for each days adventures. Those adventures can be as strenuous or as mild as you make them whether you are kayaking, snorkeling, hiking, fishing for snapper, or taking a siesta. At one point on the trip we took the panga boat (always available for transport or emergency) to the north coast of the island. Here we snorkeled with sea lions and a variety of beautiful damselfish and king angelfish. The adolescent sea lions are friendly and curious creatures. Speeding at your snorkeling mask and then turning at the last moment your heart will race with excitement.
What does a trip of a lifetime cost? Glad you asked, $1,895 per person is the land price. This includes all food, drinks, snorkeling gear, kayaks, tent, sleeping pads, sleeping bags, hot solar showers on the beach, portable toilet, panga transport to and from the island, airport transfers, and expert guides, cooks, and boat captains. Oh yeah, and the most incredible sunsets you'll ever see.
Logistics
Fly into La Paz, the port city in the bay near the island. There are connections through Mexico City or Guadalajara every day. Bring loads of sunscreen. Remember this is a desert climate. Fall and Winter are the best times of the year to visit without rain and baking heat. Your guide will be fluent in English, and the shops in La Paz operate on Spanglish, so brushing up on your basic phrases should be enough.
Join Our Inner Circle
E-mail is the best way for us to let you know first about new trips, travel tips, special events, and current promotions. Sign up for our e-newsletter, e-mail your name and address to [email protected], or give us a call (800-941-8010), and we'll keep you in the loop! We respect your privacy and will never sell or share your e-mail address with any third party company, and our unsubscribing process is easy and prompt.