Best Places to Go in February and March
Planning your next vacation for early next year? Wondering what the best places to go in February and March are? Since most of us are stuck in the bleak doldrums of winter, February and March are wonderful months to travel. Not only is it a perfect time for a pick-me-up at this point in the cold, dreary season, but many destinations are at their best during these months.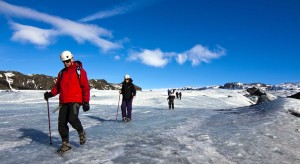 Iceland: Northern Lights Adventure
Why February? Thanks to warming Gulf Stream winds, Iceland enjoys a much warmer climate than it should given its northerly location (and its name). Though the interior is covered with ice all year round, the coastal areas, like Reykjavik enjoy a relatively mild climate with temperatures in the 30s. The hours of daylight greatly increase over the course of the month to about 12 hours per day. Sunrise is generally around 7 a.m. and the sun sets again by about 7 p.m. The best season to see the northern lights in Iceland is from September to mid-April, as these are the months where there are full dark nights. Cold, clear, cloudless nights present the best chance of a sighting.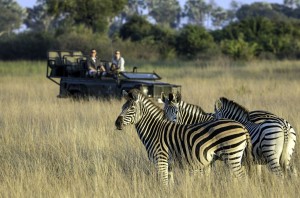 Tanzania and Botswana
Why February or March? In Tanzania, the herds have typically arrived in the southern short grass plains of the Serengeti by now, and tens of thousands of wildebeest have their babies over the course of just a few weeks. A safari at this time of year will certainly offer sightings of enormous herds of wildebeest, along with all of the other African wildlife one would expect. The weather in northern Tanzania is generally pleasant, though the equatorial sun is strong. It can also rain at any time, but chances are lower January-March. 
In Botswana, February and March are towards the end of the summer and during the green season when sporadic rainfall occurs. However, this should be understood in the context of a desert environment, where rainfall is short lived and may only occur as a shower once every several days. This is also the warmer time of year, when early morning and evening temperatures are most comfortable for game drives. If the midday is hot, plunge pools back at camp provide an ideal spot to cool off. There is abundant wildlife (including many baby animals) at this time of year, and the rain brings the Kalahari Desert to life and keep dust levels low. For those interested in an extension trip to Victoria Falls, the amount of water going over the falls is highest from February-May.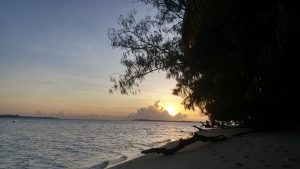 The Pacific
Why February or March? February is a great month to escape to Palau, which enjoys a pleasantly warm climate all year, with an average annual temperature of 82 degrees Fahrenheit. Given the tropical climate, rainfall can occur throughout the year, though sunshine is still prevalent. Palau is located outside the typhoon zone, so severe storms are generally not a concern.
March is one of the best months to be in New Zealand as it is still quite warm and not overly crowded.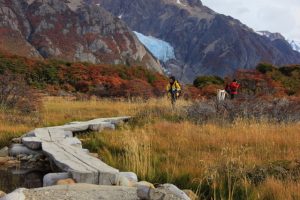 Argentina: Patagonia Hiking Journey
Why March? Argentina is a large country and the climate varies greatly from region to region. In Buenos Aires, March tends to bring mild mornings and evenings with warm-to-hot afternoons. In the south, the weather is unpredictable, but March temperatures range from 45-65 degrees Fahrenheit. As the shoulder season heading into the Southern Hemisphere's autumn, the landscape is changing color and there are fewer people in the national parks.
The Himalayas
Why March? The mountainous areas of Bhutan and Nepal have pronounced rainy and dry seasons. During March, beautiful flowers are in bloom and it is the planting and ploughing time of year. You will also encounter fewer travelers.
Vietnam: Cultural Explorer
Why February and March? This is the dry season. In the north, temperatures will be a bit cooler than at other times of the year, while in the south, they will be a bit warmer—the best of both worlds!