Boundless Journeys Named 2nd Best Tour Operator
While we always strive for #1, and most definitely think we are, being selected #2 on the "Best Tour Operator" list is certainly something to be proud of. Global Traveler honors the best travel acts of 2011.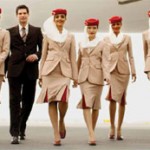 Step right up as Global Traveler magazine announces the winners of the 2011 GT Tested Reader Survey awards. From the high flying to the grandest ground performers, the travel industry enhanced the show in 2011. From city to city and country to country, their esteemed readers took in all the travel industry's acts before voting on the best of the best in the biz. Over an eight-month period, frequent travelers voted for their favorites in nearly 70 different categories covering airlines, hotels and travel products. 2011 marks their eighth year conducting the survey.   So welcome to the Big Top as they announce the winners. BEST TOUR OPERATOR 1. Lindblad Expeditions 2. Boundless Journeys 3. Abercrombie & Kent 4. Classic Journeys 5. Geographic Expeditions 6. African Travel, Inc. 7. Travoca 8. International Expeditions 9. Big Five Tours & Expeditions 10. Quark Expeditions For the complete list of all the categories and the winners please visit: Global Traveler magazine. About Boundless Journeys Boundless Journeys is an award-winning small group adventure tour operator. With a diverse collection of locally guided, small group itineraries and Private Collection trips around the world, Boundless Journeys offers "The World's Great Adventures." The adventure trips for 2-16 guests are active, ranging from leisurely cultural explorations and wildlife safaris to challenging trekking ― with plenty of easy to moderate walking and sea kayaking in between.