Boundless Journeys: On achieving new heights in a tough economic climate
30 July 2009 The International Ecotourism Society (TIES)
Interview with Destination Manager Karen Cleary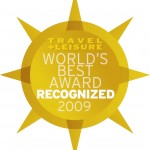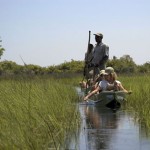 Karen: While there is no doubt that many people are tightening their travel wallets, we have found that discerning travelers are still willing to invest in high-quality travel experiences. The trips that Boundless Journeys offers enrich travelers' lives, expanding their horizons and helping them gain a better sense of their place in the world. We stay in touch with our loyal travelers via a monthly e-newsletter, keeping them current on the world of travel and informing them about what is new at Boundless Journeys; when they are ready to plan their next trip, we are fresh in their minds. In addition, we have been offering weekly specials to entice those who may be on the fence to join us on an upcoming departure*. But perhaps most importantly, we continue to offer remarkable trips, with the very best local guides; and our home team continues to offer the kind of support and service that has resulted in Boundless Journeys being considered one of the top tour operators in the world.
TIES: What can other adventure and nature operators and small group tour providers learn from Boundless Journeys' example and improve their efforts in offering educational, memorable and authentic experiences?
Karen: Stay committed to the core experience that makes your trips unique, even if it means smaller margins during these times of fewer travelers. When the travelers return to pre-recession numbers, they will remember the quality of experience they had with your company, and will be more likely to travel with you again.
*If you're interested in receiving these specials, sign up through the Boundless Journeys website or e-mail: info@www.boundlessjourneys.com.