Historic Cocktails From Around the Globe
Be it a pub or a piazza, a scenic overlook or a back-country lodge, for me there's often no better way to experience a destination than to park myself in the center of the action and soak it in over the cool (or warm) local cocktail of choice. Epic traveling writers such as Hemingway and Fitzgerald often extolled the virtues of exploring the world, drink in hand, and while those scribblers may have pursued the method a bit too ardently, a tipple of the town cocktail can be as informative about the place and history of where you are as a plateful of the regional fare. To that end, we've assembled a list of three of our favorite timeless cocktails from around the globe, along with the new Boundless Journeys experiences where you can sip them in 2014. Cheers to that!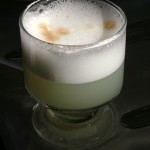 Cocktail: Pisco Sour
Because: It's said that Christopher Columbus first brought Peru's Pisco—a brandy derived from distilled grapes—back to Queen Isabella of Spain in the 1500s, where it promptly became her new drink of choice. The country's modern version is mixed with simple syrup, lime juice, Angostura bitters, and egg white, then served up to cool, frothy perfection
Where to Try It: The luxury Hiram Bingham Train experience, a new addition to our Peru: The Sacred Valley and Machu Picchu trips, where the train bartender will teach you to shake up the perfect Pisco Sour on your return trip from the famous Inca citadel to Cusco.

Cocktail: Hot Toddy
Because: The Scots have prized the hot toddy for its medicinal properties since the eighteenth century, and this soothing combination of hot tea, lemon, honey, cinnamon (or other spices), and a dash of malt whiskey is sure to cure what ails you—be it a sore throat or bout of drizzly Scottish weather.
Where to Try It:  A local pub in Inverness, gateway to the Highlands, on our new Scotland: Highlands & Islands Hiking trip—an eight-day journey from the Orkney Isles and the Isle of Skye to Loch Ness.
Cocktail: Gin and Tonic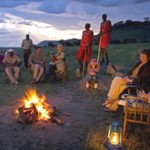 Because: Gin and Tonics became the cocktail of choice in Africa thanks to the presence of Malaria-fighting quinine in tonic water, which English colonists in Zimbabwe (then Rhodesia) and throughout the continent depended on in the 19th and 20th centuries. Gin was already a favorite spirit amongst the British, and helped to cut the quinine's bitter taste.
Where to Try It: At sunset before your bush dinner on the first-of-its kind Full Moon Game Count Safari this July, where you'll keep a tally of dozens of elephants by moonlight while participating in a conservation project in Zimbabwe's Hwange National Park.
About Boundless Journeys Boundless Journeys is an award-winning small group adventure tour operator. With a diverse collection of locally guided, small group itineraries and Private Collection trips around the world, Boundless Journeys offers "The World's Great Adventures." The adventure trips for 2-16 guests are active, ranging from leisurely cultural explorations and wildlife safaris to challenging trekking ― with plenty of easy to moderate walking and sea kayaking in between.