Lets go to Bhutan on a Walking Tour
Booked for Bhutan? So what now? Why Bhutan?
If you've decided mass tourism's not for you and you are set on a Bhutan walking tour, here are the basics.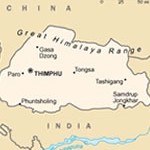 So where is Bhutan?
Snuggled between India and China. Bhutan takes its name from the powerful weather systems of the Himalayas. Bhutan (from the Bhutanese Druk Yul) – Land of the Thunder Dragon.
How do I get there?
Travel to Bhutan requires you first fly to Bangkok. Flight time to Bangkok from east coast USA is approximately 17 hrs. From Bangkok to Paro, it's just three hours. Not long considering what is to follow…
What's so special about Bhutan?
Everything, simply everything! It's the only country that claims to put the happiness of its people foremost: An enlightening approach, in a world centred on economic performance. Few accessible places on the globe are 'untouched', but here you have an exclusive insight into Himalayan life and its culture. And what way to experience this best than on a Bhutan walking tour, guided by local experts.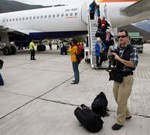 What should I take with me?
As it's a walking holiday, your wardrobe should be more practical than prom queen! Experienced walkers will testify: put your feet first, and everything else will follow. So it's walking boots, not slip-on shoes. Good quality, quick-drying fabrics, adjustable layers and water proof jackets are all essential. Your walking tour of Bhutan takes you through Jakar (8,700ft) and depending on the season, requires you take extra warm gear.
Enough on clothing – it's likely you know your way around your own backpack – there are two other essential for this trip: a camera, and a notebook. While a heavyweight SLR may prove a little too heavy, certainly consider upgrading your compact camera before leaving: there are sights here not to be missed. A new range of hybrid cameras have just been developed: ultra-compact, but with larger sensors and interchangeable lenses. So give it some thought; on our Bhutan hiking tours you will get all the best opportunities for photography, just bring enough memory cards.
As for the notebook – not necessarily a small laptop – Bhutan will inspire. So what better way to let your creative juices flow than with pen and paper? It's a traditional land, so why not take pen and paper?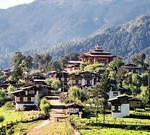 What can I expect from my stay?
A walking tour in Bhutan made special by experts in bespoke trekking; on this trip you will get to share your experiences with just a small group of like-minded individuals. Initially, your visit to the national museum will help inform your knowledge of such a special culture and its development. After that the hiking begins. From here, it's remote villages, hidden temples, and cultural and culinary delicacies. In Bhutan, people come first. So while the Himalayan vistas will no doubt fill your viewfinder, it's the people and their culture that will remain etched in your memory.

About Boundless Journeys
Boundless Journeys is an award-winning small group adventure tour operator, selected as one of the "Best Adventure Travel Companies on Earth" by National Geographic ADVENTURE, February 2009; and a "World's Best" tour operator by Travel + Leisure, August 2009.
With a diverse collection of locally guided, small group itineraries and Private Collection trips around the world, Boundless Journeys offers "The World's Great Adventures." The adventure trips for 2-16 guests are active, ranging from leisurely cultural explorations and wildlife safaris to challenging trekking in remote regions ― with plenty of easy to moderate walking and sea kayaking in between.