Packing List FAQs
In every Trip Planner (which we seriously recommend all our guests read cover-to-cover) after all the fun information about the trip, we include a general Packing List. And while we try to make it as comprehensive and as clear as possible, questions do come up from time-to-time. So, we'd like to answer the most common ones we hear.
Do I need everything on the list?
There is no easy answer to this. We usually break up our packing lists into Recommended, Suggested, and Optional items. Recommend is what we feel is needed to have a pleasant and comfortable trip; Suggested items are generally good to pack if you have room and already own the items, but they may not be necessary; Optional items are usually more creature comforts that aren't necessary but that you may want to have. You should definitely check the weather forecast for your destination before you go (knowing it may change) and tweak your packing accordingly. And of course, you know yourself best, so if you don't see something on the list that you want to bring, or see things on the list you don't want to bring, that is up to you.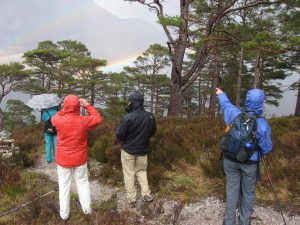 Do I really need rain gear?
We include rain gear on the packing list because many of our activities take place rain or shine, and having wet clothes is not particularly fun. Good, waterproof pants and a jacket will ensure you stay dry and warm if the weather changes unexpectedly (or expectedly). Even in typically sunny places (Portugal, Croatia, and Palau), we want you to be prepared for every eventuality.
Will I be able to do laundry?
This is trip-dependent and should be included in the Trip Planner on the page before the Packing List. Some accommodations offer it, some don't. It may depend on the length of stay, and for some places, washing guests' undergarments is not culturally acceptable. It's not a bad idea to bring a travel packet of detergent to do some sink laundry if you're packing light.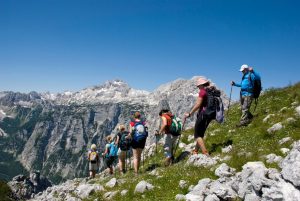 Shorts or pants?
Why not have both? We love those zip-off hiking pants—shorts and pants in one. That way, if the day starts off on the chilly side, but you warm up later while hiking up to a pass, you can easily convert your clothing. There are shirts with zip-off sleeves, as well. These are nifty articles to pack particularly if you are extending your trip in a different climate. These are also convenient for trips in Asia where you will be visiting temples and need to have your legs and shoulders covered. Zip on for the temples, zip off for the hikes!
What do I pack for multiple climates?
Convertible clothes and clothes that can be layered and removed.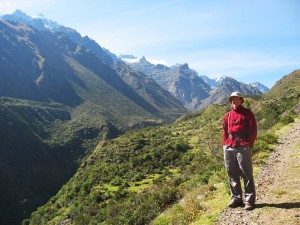 Should I wear hiking boots or hiking shoes? What about sneakers?
This depends on the trip and your personal preference. On our more challenging hikes and treks where we are on the trail for 5-8 hours or on rocky terrain, we really prefer our guests wear boots. The ankle support will help protect against injury and give you more stability on steeper ascents and descents. On less strenuous walking trips, you could get by with hiking shoes (but we still prefer the ankle support on boots). Unlike regular sneakers, both hiking boots and hiking shoes offer a stiffer sole, which provides more stability and helps prevent soreness in the bottoms of your feet, especially when hiking or walking multiple days in a row. They also have more traction on the sole to better grip whatever terrain you're walking on. Sneakers have smoother, softer soles, which may be slippery on rocks or wet surfaces. Bring sneakers or other casual shoes for dinner or walking around town during free time in the itinerary. Whether hiking shoes or boots, definitely make sure they are broken in before the trip to prevent blisters and hot spots from ruining an amazing hike. (Also, bring good, wool socks.)
What about toiletries?
Most (but not all) of the hotels, lodges, and inns on our itineraries do provide basic shampoo and soap. However, availability can change without notice and some of the more remote places may not offer this amenity. Therefore, it's best to bring your own just in case and so that you have the kind you like.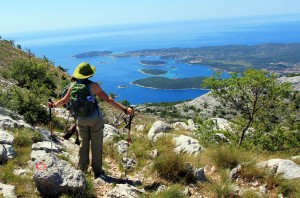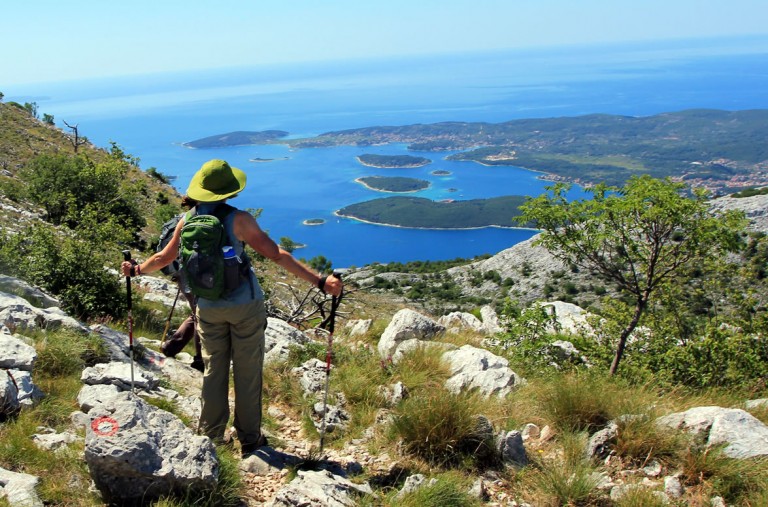 Do you provide hiking poles?
Unfortunately, we currently do not provide hiking poles at our destinations. If you want to bring hiking poles, you should put them in your checked bag. It's hit-or-miss with security if they will allow them. We've heard stories of guests getting them through, but we don't recommend trying. Sometimes, it is possible to rent hiking poles upon arrival (ie: Chamonix for the Tour du Mont Blanc), and for the hike to Tiger's Nest in Bhutan, wooden staffs are available to rent for about $1 at the start of the hike.
Do I need a converter as well as a plug adaptor? What's the difference?
A plug adaptor simply makes it possible to fit your physical plug type into a foreign outlet. A converter converts the voltage. In North America, we use 120V, but most of the rest of the world uses 220V. Many device plugs nowadays can run over a range (check the fine print on your computer or phone plug), but some things like hair-styling appliances do not, so you usually need a converter for those. An image of the plug type should be in your Trip Planner under the About section, or visit this nifty website that shows outlet types by country.
How much money should I bring?
This is always a tough one because it varies depending on the country and the trip. Check your itinerary to see which (if any) meals are not included so you can be prepared for those. Budget for souvenirs that you want to buy, especially if you will be visiting markets (mostly in Peru, Bhutan, or Vietnam). Check your Trip Planner under the About section for suggested guide gratuities. And it's always good to have a bit extra for anything random that may come up. Credit cards are accepted in most of our destinations, but in rural areas or developing countries, it may be harder to use them, and American Express is hardly ever accepted internationally, so have a back-up Visa or MasterCard. Some currency you can convert before you leave, but others you'll need to bring USD to convert at a local bank, particularly in developing countries.
It looks like some of the hotels have pools or a spa, should I bring my bathing suit?
There may not be a lot of time for a dip, but swim suits don't take up much room, so why not? Just stuff it in a side pocket. 
Are you excited yet? Of course, we are hear in the office and have traveled extensively through many destinations, climates, weather conditions, and terrain, so if you have specific questions that aren't addressed in your Trip Planner or in this post, please don't hesitate to call us at 1-800-941-8010.