Tales From the Trail, Peru: Land of the Incas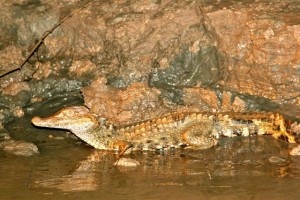 – Ashley Morton, Boundless Journeys
I had the fortunate opportunity to travel to Peru recently on a research trip to discover some new trails for Boundless Journeys. The first stop was the tiny airport of Puerto Maldanado and jumping off point for navigating the jungles and waterways of the Amazon River Basin. We were greeted by howler monkeys, capybaras, toucans, and caimans to list just some of the great diversity of wildlife that make their home in the private preserve surrounding Reserva Amazonica, our jungle retreat for the next few days. Each and every moment in the Amazon was exciting and memorable – from waking early to the sun illuminating the mist rising off the Madre de Dios river and paddling a dugout canoe in search of black caimens and giant river otters on remote lake Sandoval, to traversing the jungle canopy by swinging foot bridges, and venturing out on a night jungle walk while learning about the constellations of the southern hemisphere.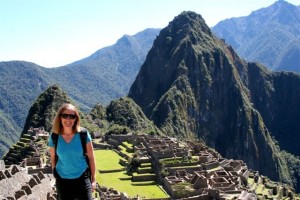 From the Amazon, we flew to the heights of the Andes to explore the ancient Inca city of Cusco and the pathways of the Sacred Valley, and of course to discover the magnificent sight of Machu Picchu nestled in mountains of remote cloud forests. We were fortunate to visit during the time of year where festivals abound. The cobblestone streets of Cusco, lined with impressive Incan stone walls and Spanish colonial cathedrals, were brimming with pilgrims from the far reaches of the Sacred Valley gathering for the famous annual festival of Corpus Christi. Feasting on typical dishes at long wooden picnic tables, fiesta-goers looked on as the famous Corpus Christi parade, featuring a mix of Incan and Chrisitian traditions, unfolded in the main Plaza de Armas. The energy of the event was contagious and shed light onto the rich and diverse cultural heritage of Peru.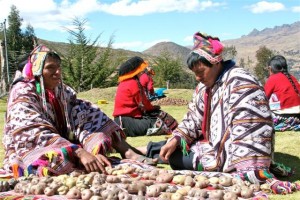 After traveling the pathways and experiencing the highlights featured in our Peru trips with Boundless Journeys' guide Harry Cavero (native of the Sacred Valley), and also discovering some more off the beaten path villages and hikes, I have returned to our home office with some new and exciting ideas for activities that we will weave into our Peru journeys. If you would like to experience Peru with us please contact Karen Cleary, Peru destination manager at 1-800-941-8010 or email Karen@www.boundlessjourneys.com.
About Boundless Journeys
Boundless Journeys is an award-winning small group adventure tour operator. With a diverse collection of locally guided, small group itineraries and Private Collection trips around the world, Boundless Journeys offers "The World's Great Adventures." The adventure trips for 2-16 guests are active, ranging from leisurely cultural explorations and wildlife safaris to challenging trekking ― with plenty of easy to moderate walking and sea kayaking in between.