For Your Valentine: Three Exciting Adventures for Two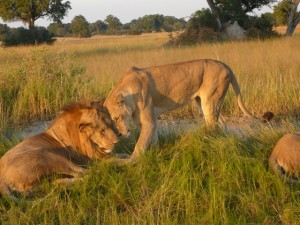 Happy Valentines Day, from all of us at Boundless Journeys! Be it a far-flung tropical paradise or a luxurious safari in the heart of Southern Africa, there's no better way to celebrate the most romantic of holidays than by having a special adventure with the one you love. In keeping with the spirit of the day, here are three Boundless Journeys destinations that make great getaways for two.
The Trip: Palau: Snorkeling & Kayaking Odyssey Perfect For: Wannabe castaways Romantic Moment: Paddling your kayaks through a natural rock tunnel, you glide into the blue crystal waters of Secret Lake. Here, the high limestone walls and lush tropical vegetation close in around you, as you are met by the calls of myriad exotic birds. Dates: October 26 – November 4; November 23- December 2 The Trip: Zimbabwe: Full Moon Game Count Safari Perfect For: Budding naturalists Romantic Moment: Lit by an African "super-moon" the night sky illuminates the watering hole before you, as you count elephants side by side as part of a ranger-led conservation effort in Hwange National Park. Date: July 11-19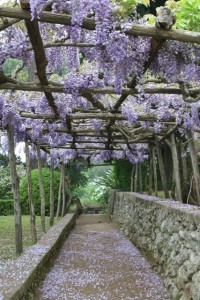 The Trip: Italy: Hiking the Amalfi Coast & Capri Perfect For: Amateur historians; foodies Romantic Moment: Taking in the sunset in the English gardens of Villa Cimbrone, in Ravello, designed by Ernest William Becket in the late 19th century in memory of his late wife. You wander through wisteria-draped arbors, arriving at the Infinity Terrace, which American author Gore Vidal once called, "The most beautiful view in the world." Date: September 14-20 About Boundless Journeys Boundless Journeys is an award-winning small group adventure tour operator. With a diverse collection of locally guided, small-group itineraries and Private Collection trips around the world, Boundless Journeys offers "The World's Great Adventures." The adventure trips for 2-16 guests are active, ranging from leisurely cultural explorations and wildlife safaris to challenging trekking ― with plenty of easy to moderate walking and sea kayaking in between.