What is Ema Datse? A Guide to Bhutanese Food
Bhutan's culinary tradition is heavily influenced by Tibet, and with a diverse climate, Bhutan is suitable for growing all sorts of crops. I write this post with one caveat: if you're only looking for a gourmet culinary experience, Bhutan may not be the place for you. If you're looking to immerse yourself in a unique culture and you have an adventurous palate, a trip to Bhutan fits the bill. Bhutan's food, while fresh and filling, lacks the variety in flavor and style found in other Asian countries such as India or Vietnam. And for those of us who are addicted to sugar, you may be cured after a lengthy trip to Bhutan, as the notion of dessert hasn't really caught on and usually comes in the form of fruit—healthier, to be sure, but left me craving chocolate after the first week!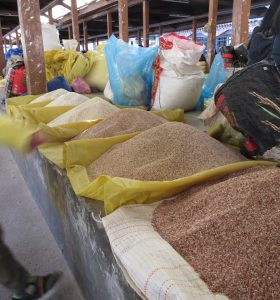 So, what kinds of food can you expect?
Let's start with carbs. Rice and noodles are the mainstay meal starches. Bhutan is famous for its medium-grain red rice, and if time allows for an excursion to the Thimphu farmers market, you'll see piles of it (along with 4 or 5 other varieties). You may have the opportunity to try ara, the Bhutanese rice wine—careful, it's strong! Buckwheat is the staple found mainly in the eastern part of the country, where you'll be served buckwheat pancakes and noodles.
Now for the protein. I was surprised by the number of meat dishes we were offered given that I believed all Buddhists were vegetarians. That's not totally true—one of the many things I learned while in Bhutan. Most, if not all, of the meat, comes from India, where it is processed by non-Buddhists, which apparently makes it okay for the Bhutanese to eat. You'll find beef, chicken, and fish—be warned that the chicken and fish tend to be bony. You'll probably have momos (meat, cheese, or vegetable-filled dumplings) once or twice. They are doughy and delicious.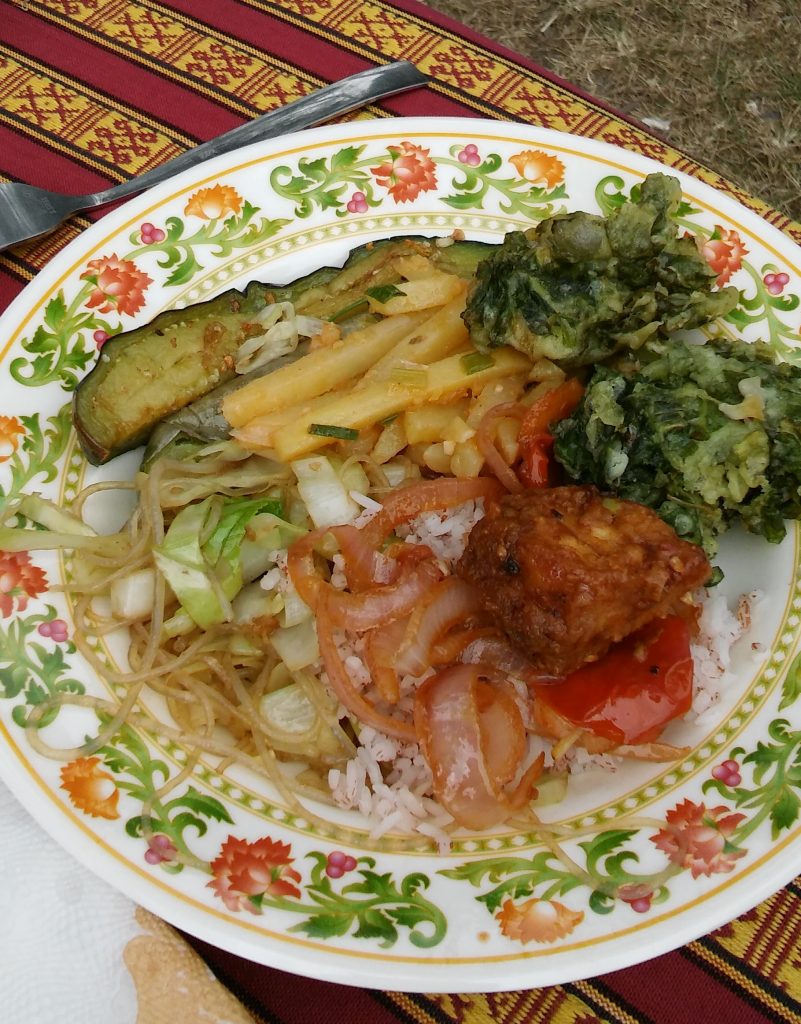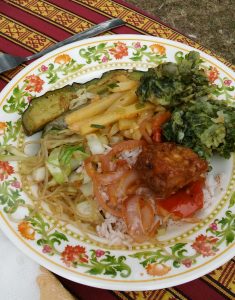 I was surprised at the variety of vegetables we ate over the course of the trip. We often had cabbage, mushrooms, and potatoes, but delighted in spinach or Swiss chard (it was called spinach, but I'm pretty sure it was actually chard), cauliflower, eggplant, and broccoli. You'll find vegetables sautéed or lightly fried and mixed in the Bhutanese versions of sweet and sour or oyster sauces. We also had pumpkin soup twice, which was unexpected and quite good.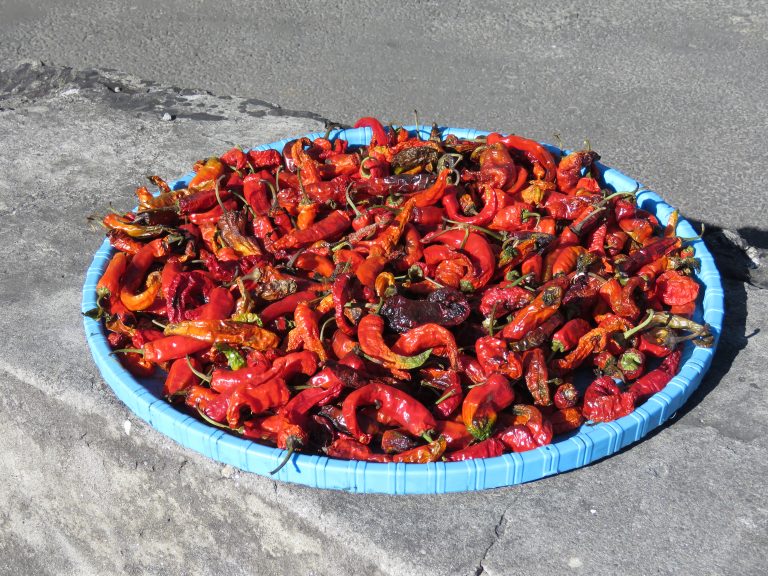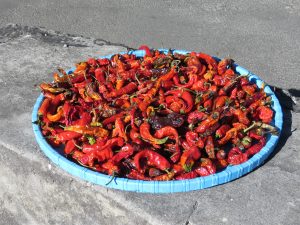 You can't talk about Bhutanese food without mentioning the chilies, which are ubiquitous in Bhutanese cooking. The further east you go, the hotter the chilies get. In the fall, you'll see chilies drying on rooftops in the country. The national dish is called ema datse, which is simply cooked chilies in a thin cheese sauce with some garlic, although each cook makes it slightly differently. This is Bhutan's comfort food, and I found it to be very tasty. When eaten with rice, it's not much different than a spicy mac n'cheese, and the buckwheat pancakes were perfect for soaking up the sauce.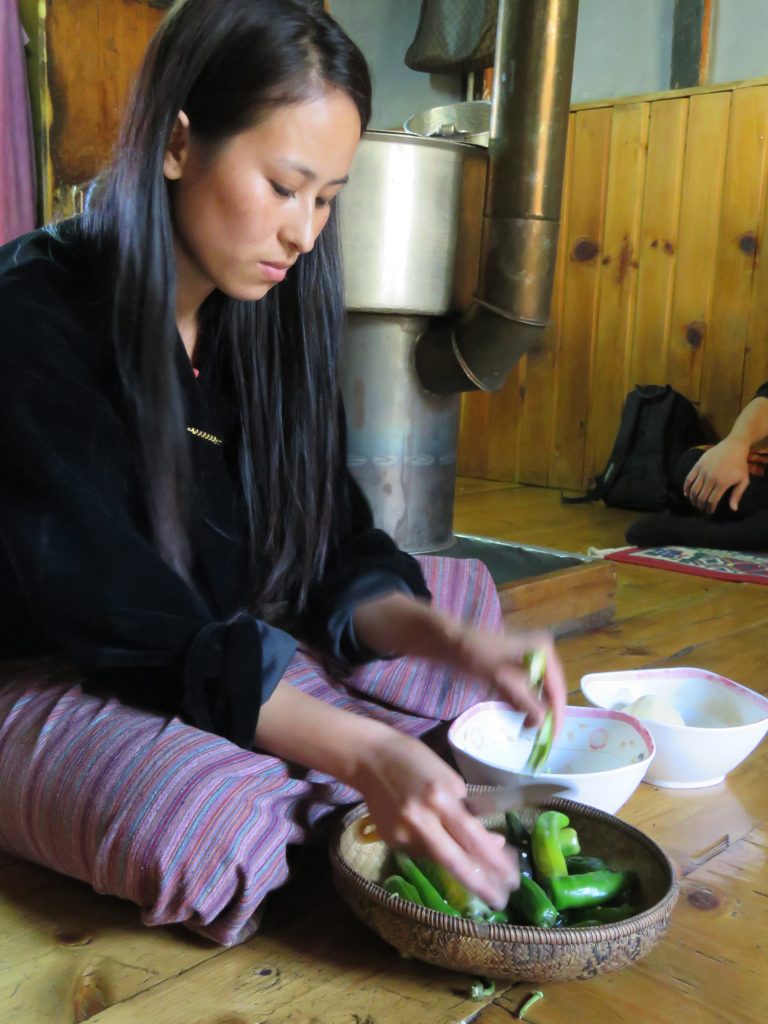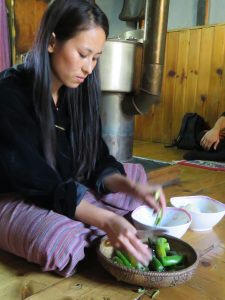 At one of the Bumthang farmhouses where we ate lunch, we sat around the typical Bhutanese kitchen and watched our guide demonstrate how to make ema datse. I tried to replicate it home, but had a hard time finding cheese that was similar to the dense, crumbly, meltable Bhutanese cheese.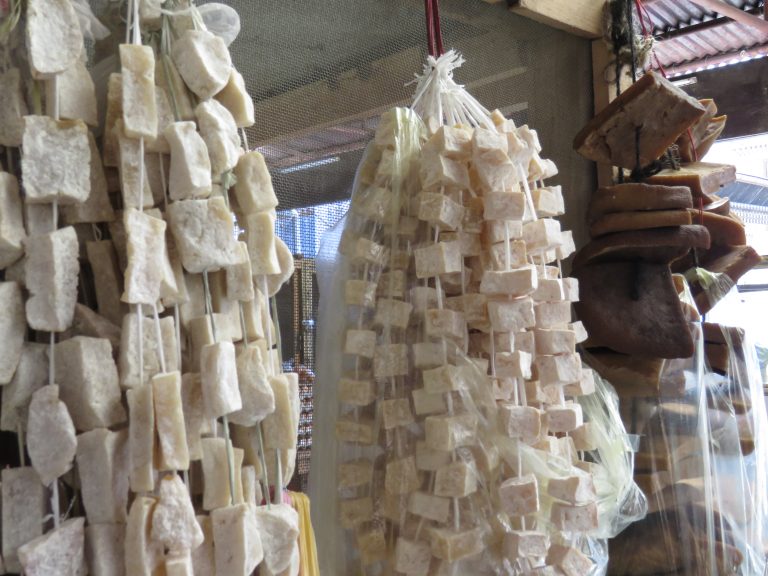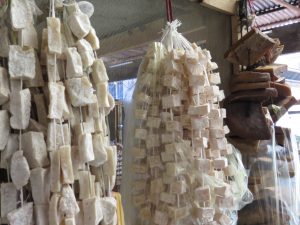 Speaking of cheese, Bhutan isn't huge on fresh dairy, but you'll see dried cheese at markets and butter is used for butter tea. You must taste the tea if you can, just to say you've had it. Don't think of it as sweet tea or you will be sorely disappointed and probably find it unpalatable. Instead, consider it a savory broth, which is a more accurate name—instead of a vegetable or meat stock, the base is tea. Honestly, I didn't mind it, but found it too salty for my taste.
Breakfasts at the hotels were far more typical of a Western continental breakfast. There was always ripe fruit, and eggs were also usually available either scrambled, fried, or hard-boiled. We also had porridge or granola on occasion. Hotel Druk offered some wonderful Indian dishes at breakfast and even had a custom omelet station. But the Raven's Nest in Paro tops my list with their fantastic pancakes.
I definitely didn't go hungry in Bhutan, as the food was plentiful and certainly appetizing, but I did miss chocolate. Happily, walking around Jakar, I came across a snack shop with some Cadbury's products, which kept me satisfied until the end of the trip. If you're like me, you may want to bring a chocolate bar or two!