What's Going on Around the Globe This Winter
Mark your calendars! There are great things going on this winter at Boundless Journeys' destinations around the globe.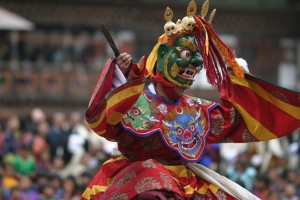 VIETNAM: Tet Nguyen Dan (Vietnamese New Year) Date: January 30 – February 3 Vietnam's largest national festival is dedicated to the veneration of ancestors, positive thinking, and the ushering in of another year. Beginning a week before the big day, 10 rites culminate in a wild, noisy celebration on New Year's Eve. BHUTAN: Punakha Festival Location: Punakha Dzong, Punakha Date: March 8-13 Set in the courtyard of a 17th century dzong, this important Buddhist festival offers an authentic glimpse at the culture through traditional dances, drumming, elaborate masks, and vibrant costumes. IRELAND: St. Patrick's Festival Location: Dublin Dates: March 14-17 What better way to celebrate the greenest of holidays than the city where it all began? Live music, green beer, and St. Patrick tours are just a few of the highlights, which end with the famous March 17th parade from Dublin's Parnell Square to St. Patrick's Cathedral. About Boundless Journeys Boundless Journeys is an award-winning small group adventure tour operator. With a diverse collection of locally guided, small-group itineraries and Private Collection trips around the world, Boundless Journeys offers "The World's Great Adventures." The adventure trips for 2-16 guests are active, ranging from leisurely cultural explorations and wildlife safaris to challenging trekking ― with plenty of easy to moderate walking and sea kayaking in between.