7 Bragworthy Experiences
It's probably obvious that here at Boundless Journeys, we are passionate about travel. But more specifically, we're passionate about finding and creating incredible, one-of-a-kind adventures that will leave you with lasting memories…because, quite frankly, they have left us with lasting memories. If you want to truly immersive adventure in a destination—the people, the environment, and the history—instead of landing in a country to simply tick off a box—check out a few of our favorite "brag-worthy" experiences!
1. Walk on and in a glacier
Strap on your crampons, grab an ice pick, and head out with an experienced glacier guide to marvel at Iceland's namesake—ICE! Summer or winter, witness the impressive ice formations on an active glacier and observe the power of nature and how it shapes the landscape up-close.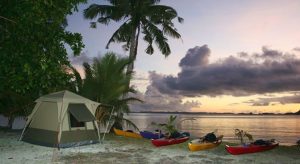 2. Feel like Robinson Crusoe
Palau is one of the island nations spread out over the vast Pacific Ocean. And if you've ever daydreamed of escaping to an uninhabited, tropical island, this is where you want to go. Spend your days leisurely exploring the marine ecosystems, and enjoy a private beach camp with your own camp cook.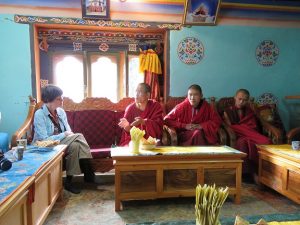 3. Meet and talk with monks
You've seen photos of red-robed Buddhist monks, and in Bhutan, you'll see them in the dzongs and temples, but to have the opportunity to talk about their lives and beliefs, and to have a one-on-one, immersive opportunity for cultural exchange, is something you won't soon forget.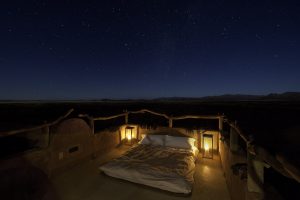 4. Sleep under the stars in one of the world's darkest places
Many of Namibia's desert lodges have sleep-out platforms where guests can gaze into the infinite sea of stars. Located in a remote corner of Africa with no light pollution, we bet that you'll never see as many stars as you will in Namibia.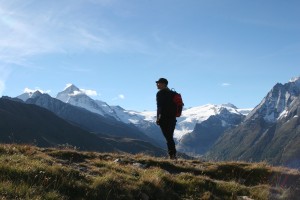 5. Complete a long-distance hike
The Tour du Mont Blanc and its sister, the Haute Route, are multi-day hiking routes that traverse the interior of the European Alps. After thrilling days on the trail with jaw-dropping views and mouth-watering cuisine, the last day is somewhat bittersweet—your trip is over, but you've succeeded in covering between 50 and 70 miles on foot.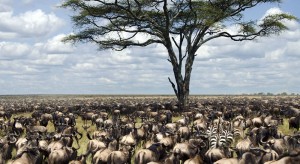 6. Observe The Great Migration
Of course, you can brag about any African safari, but witnessing the "The Greatest Wildlife Show on Earth" during which millions of wildebeest, zebras, and gazelles migrate, is a natural spectacle far beyond anything you can imagine. The sheer animal density will astound you.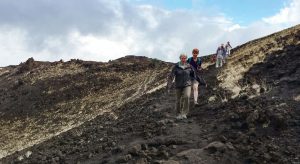 7. Hike on Mt. Etna's lava fields
It's one thing to see Sicily's famous Mt. Etna from afar, but hiking on the desolate landscape of black basalt rock, where just 34 years ago there was forest, is something quite amazing. Step foot on what was once molten lava, spewed from Earth's core.