Interview with our New Zealand Guide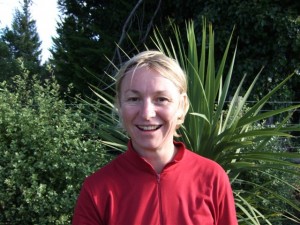 Nicky was born and raised in rural New Zealand. After earning her diploma in parks recreation and tourism management, she embarked on a career in national park management and eco-tourism, as well as guiding in New Zealand and Asia. Passionate about the fate of the world's wild places, Nicky is currently studying resource management.
With over 20 years of traveling and guiding adventures under her belt, her guiding skills and adventurous nature bring out the best of New Zealand in every tour she leads. Her energy, organization, and enthusiasm are always noted and appreciated by our guests. When not guiding or studying, Nicky loves to back country ski, mountain bike, trek, travel, and surf.
---
What makes New Zealand so special?
New Zealand is a "Moa's Ark" (Moa is a big flightless bird that existed for thousands of years before going extinct shortly after the arrival of humans to NZ)—the geographic diversity and collection of unique and endemic species that exist only on New Zealand's islands is remarkable. It's also fascinating to step back in time to experience the combination of English order and Pacific Island "laid back-ness" that Aotearoa (Maorian) New Zealand is known for.
What do you enjoy most about guiding?
I love the diversity of places to visit and the variety of guests whom I have the opportunity to meet and learn about. I also enjoy sharing a little bit of real life in New Zealand that traditional tourists don't often get to see. It makes for a richer and more authentic travel experience.
What's your favorite thing in New Zealand to show travelers?
I love showing visitors New Zealand's natural landscapes, particularly on foot. It's a much more intimate and engaging way to see a country and a better way to meet some of the local characters—floral, faunal, and human!
What has been your favorite adventure journey outside of New Zealand?
Traveling and trekking in the Himalayan Kingdom of Bhutan for its gentle people, phenomenal mountainous landscapes, thoughtful development, and foresight for the preservation of its natural and cultural capital.
Where would you like to go that you haven't explored yet?
I think Africa for its wildlife preserves and game and the chance to meet the African people.
What's your favorite food?
Any fresh, organic vegetables—preferably picked by my own hands!
If you could meet anyone living or dead, who would it be and why?
Definitely the Dalai Lama for his outlook on life and positivity.
Do you have a personal motto by which you try to live?
Question everything. I also like the quote "Those who stand for nothing fall for anything." I am not sure who said it first, but it resonates with me.