American Himalayan Foundation's Annual Dinner
Prepare To Be Amazed!
On behalf of Boundless Journeys, and as a friend of the Himalayas, we would like to invite you to a very special event dedicated to making small miracles happen: the American Himalayan Foundation's Annual Dinner.
About The American Himalayan Foundation
They are dedicated to helping the people and the ecology of the Himalaya.
The Himalaya is a magic place where the magnificence of the world's highest mountains is mirrored in the rugged beauty and unique culture of the people who live in their shadow. But these people often live without basic health care and education. Economic pressures have forced environmental degradation. And traditional ways of life are disappearing.
AHF was founded to respond to these pressing problems. What they do is basic: they make change – positive, tangible change – happen. They build and support schools and students; train doctors and fund hospitals; care for children and elders; plant trees and restore sacred sites. They help Tibetans rebuild and sustain their culture both in exile and in Tibet.

AHF supports projects that are on a human scale and directly benefit people. They deeply respect their local partners. The AHF work responds to their priorities and concerns, and AHF projects always involve local commitment and community participation.
Event Details:
October 3, 2012
The Ritz Carlton, San Francisco
Reception 6:30 pm — Dinner and Party 7:30 pm
Reservations and Information: 415.288.7250 or email norbu@himalayan-foundation.org
Tickets are $200 per person (includes a reception and dinner for one)
Proceeds will benefit The American Himalayan Foundations excellent work in the Himalayas.
The Fast and the Fearless: Stories from the Edge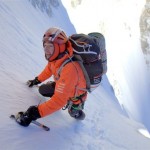 Ueli Steck, the speed demon
One of the world's fastest and most versatile alpinists, the "Swiss Machine" can practically sprint up the most challenging and deadly mountains – usually alone and unroped!  Ueli holds multiple speed records, and has accomplished everything from El Capitan free climbs and 5.13 solos to summiting five of the 8000m peaks, including Mt. Everest without supplemental oxygen.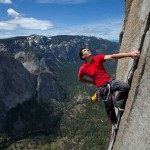 Alex Honnold, the rock star
At just 25, Alex is widely regarded as the best free solo climber out there. His superhuman strength and agility allow him to devour routes like Half Dome in 82 minutes with only shoes, chalk and an appetite for extreme situations. As he says, "Half of the appeal of soloing is just to be hanging out in outrageous places. It's kind of the whole point."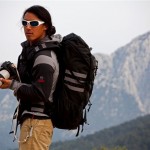 Jimmy Chin, the visionary
As a world-class mountaineer and one of the most sought after expedition photographers working today, Jimmy is probably the only person to ever ski down Everest – while filming! His rare combination of artistic and athletic talent has provided unparalleled access to the beauty, danger and lifestyle of climbing for audiences of National Geographic, People, Outside and Men's Journal.