Custom Family Tours: Turkey, Costa Rica & South Africa
Are you looking to travel with your family, but can't find a group tour to your destination of choice? Do you prefer to have the flexibility and spontaneity a private tour affords? The travel experts at Boundless Journeys can design the perfect adventure for your family to any of our destinations.
With family friendly guides, and activities designed to suit your family best, you will return from a Boundless Journeys adventure with memories that will last a lifetime. But don't just take our word for it. Here is what some recent families have said upon returning from their "Boundless" experience.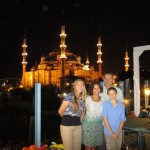 "Yet again, you have provided an exceptional travel experience! Our trip to Turkey was magical – a window into the heart of Turkish culture! We could not have had a better guide than Yunus. He interacted so well with both Dave and I and the girls. Our daughters, 12 and 16, were blown away by the history and were never bored – a feat with teenagers! Yunus timed our arrivals at sites to avoid the crowds, found shady places to stand, and added a few lovely stops that were not on the itinerary. He was funny, thoughtful, and professional at all times, and we would highly recommend him. His passion for his work is obvious and his enthusiasm contagious. Our days were full of excitement and wonder."
– P.R., The Woodlands, Texas; Turkey Custom Family Tour, June 2012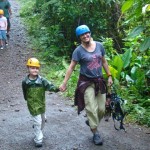 "Thank you for putting together the best family vacation we have been on thus far! Everything flowed seamlessly. Our accommodations were beautiful, our guide Alex was excellent, and the itinerary was perfect. We felt like wherever we went we got special treatment because we were on a Boundless Journeys trip. Alex was so good to us and great with the kids – we all loved him. I sang praises to all I met on vacation about Boundless Journeys! Thank you for such a memorable vacation!"
– H.H., Keene, NH; Costa Rica Custom Family Adventure, Feb. 2011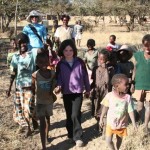 "This is a much delayed thank you for an amazing trip! It was the best family vacation we have had. Everything was so well planned and organized. Thanks for all you did to pave the way when we had our delay and were stuck in Maun. The staff at Xigera bent over backwards to make our stay fantastic! We loved all of our celebrations along the way and our lovely upgraded suite in Cape Town. We can't wait for our next Boundless Journeys vacation!!!"
– S.C., Amherst, NH; Southern Africa Custom Safari, May 2012
To plan the perfect trip for your family, to the destination of your choice, contact our Trip Specialists at 1-800-941-8010, or send us an email to get started.
About Boundless Journeys
Boundless Journeys is an award-winning small group adventure tour operator. With a diverse collection of locally guided, small group itineraries and Private Collection trips around the world, Boundless Journeys offers "The World's Great Adventures." The adventure trips for 2-16 guests are active, ranging from leisurely cultural explorations and wildlife safaris to challenging trekking ― with plenty of easy to moderate walking and sea kayaking in between.