Captivating Myanmar, March 2013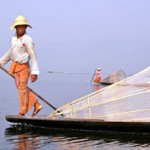 As the temperatures drop well below zero degrees here in Vermont, I am looking forward to throwing together a summer wardrobe for my upcoming trip to Myanmar. There is a feeling of comfort and excitement for me when I prepare for a journey; the awareness that I will be leaving everything behind and going with just one bag, a good book, and an open mind. The anticipation of setting foot in an exotic land, savoring the distinct aromas, taking in the colorful sights, and engaging with people from other cultures, which will undoubtedly stretch my way of understanding and thinking about this large world we live in.
I will be joining a Boundless Journeys group on our new Ancient Passages journey to Myanmar. About a year ago I went over there to develop this tour. This was an exciting opportunity to create a Boundless Journeys experience in an off the beaten path destination. Immediately I was captivated by Myanmar. I arrived there about one week before Nobel Peace Prize winner and political figure Ang San Su Ki was to be elected to parliament, a huge triumph for a country that was recently making stride towards opening up to the outside world. And the energy was palpable. The Myanmar people seemed overtly hopeful about the prospect of Su Ki returning to the political stage after years of house arrest.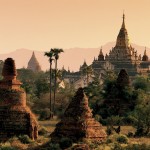 Rather than getting into politics though, I would like to touch upon the country I visited last year and why I'm thrilled to be returning. As an adventure traveler at heart, there are so many reasons why I became enchanted with Myanmar. It truly and simply, compared to all of my travels to many unique parts of this world, felt untapped – like there was limitless possibility for exploration and discovery. From my daily interactions with the Myanmar people in the artisan markets of Mandalay and floating vegetable markets of Inle Lake, to setting off to lesser-known regions of Kalaw to visit a young, inspiring couple starting an elephant conservation center, I was continuously impressed with the open and welcoming nature of my hosts, the gracious hospitality, and the genuine way in which they not only shared their lives, but welcomed me in.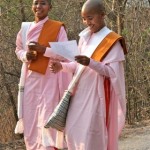 Often when I travel I appreciate the time it allows for stepping outside of my ordinary world into something completely different and removed from my daily experience. Our Ancient Passages journey does just this. I look forward to joining our experienced local guides on an adventure that has been crafted for the traveler with an adventurous spirit. We will have the opportunity to explore the narrow streets of artisan markets in the famed city of Mandalay; slow down on the Irrawaddy River for two days on a boutique cruise boat; float around the back channels of Inle lake and share a traditional Intha meal with a family in a local home; hike through hill tribe villages and visit an elephant conservation center; and wander around the ancient temples of Bagan by horse and carriage to learn about the rich history of Myanmar.
If you are feeling spontaneous and would like to join us on this adventure, there are still a few spots left. For more details, please contact me at Ashley@www.boundlessjourneys.com, or call 1-800-941-8010. I'd love to hear from you!
About Boundless Journeys
Boundless Journeys is an award-winning small group adventure tour operator. With a diverse collection of locally guided, small group itineraries and Private Collection trips around the world, Boundless Journeys offers "The World's Great Adventures." The adventure trips for 2-16 guests are active, ranging from leisurely cultural explorations and wildlife safaris to challenging trekking ― with plenty of easy to moderate walking and sea kayaking in between.