How to Assemble a First Aid Travel Kit for Your Next Adventure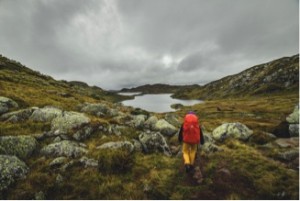 When traveling in remote or developing areas of the world, it's never a bad idea to bring along your own first aid travel kit to ensure you're prepared if the unexpected happens. There are a few basic types of travel medical kits, and each serves a variety of purposes: straightforward Basic First Aid for treating minor injuries, Health Kits to help with common travel-related illnesses, and more comprehensive commercial kits, such as an Adventure Medical Kit, for treating potentially serious injuries sustained during activities like mountaineering or river rafting.
What kind of kit you require depends in large part upon where you're traveling and what you'll be doing, and the Centers for Disease Control and Prevention (CDC) offer some great travel planning resources to help protect you while you're on the road. We recommend visiting the CDC directly before trying to assemble or purchase your own kit, but here's a quick rundown of each type to get you started.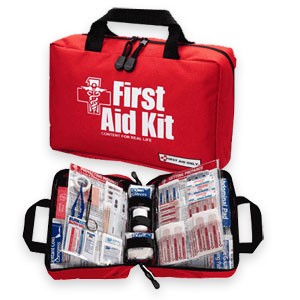 Basic First-Aid Kits:
Basic first aid kits can be purchased at drug, outdoor, or sporting goods stores (or online) for as cheaply as $25. These contain items such as latex gloves, adhesive tape and bandages, gauze, and antiseptic; tweezers, scissors, and a thermometer; and over-the-counter treatments for minor irritations such as sunburn, bug bites, blisters, and dry eyes. It's never a bad idea to pack a first aid kit when you travel—or leave the house, for that matter—and many come in soft-sided carrying cases that are easy to pack.
Don't Forget: Keep tools like tweezers and scissors out of your carry-on luggage, otherwise they may be confiscated by the TSA.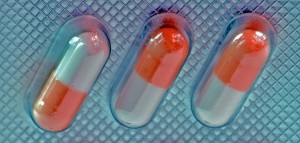 Health Kits:
Health Kits, which can help to treat minor travel-related illnesses, vary from destination to destination. Antimalarial, anti-motion sickness, and medication to prevent or treat altitude sickness, for example, may not be necessary for all trips. Other treatments are more basic: things like acetaminophen and ibuprofen for pain and fevers; antidiarrheal, preventative antibiotics, antacids, and mild laxatives for treating an upset stomach; and medications for respiratory tract discomfort, such as cough suppressants, antihistamines, decongestant, and cough drops.
Don't Forget: When packing medications, always remember to pack extra of any prescription and over-the-counter medications (baby aspirin, for example), that you take on a regular basis at home, along with things like EpiPens, inhalers, and extra diabetic needles and syringes, if applicable.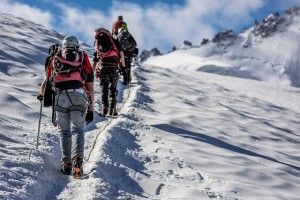 Adventure Medical Kits:
An adventure medical kit is just one variety of commercial medical kits, which can contain items as simple as basic first-aid care to those as complex as emergency life support. The Adventure Medical Kits Company sells several options geared toward hunting and fishing, hiking and backpacking, mountaineering, mountain biking, and more. In addition to basic first aid supplies, some of these offer hospital-quality tools, such as precision forceps, EMT shears, and splits to stabilize fractures and sprains.
Don't Forget: Some companies will further customize an adventure travel kit to suit your travel and medical needs, such as specific treatments for diabetes and dental emergencies, or aquatic first aid. Once you purchase, be sure to review the contents of your kit to ensure it contains what you need before you travel.