Introducing Croatia: Dalmatian Islands Hiking & Kayaking
Croatia's Dalmatian Coast has long been a treasured vacation spot for Europeans who crave the natural beauty, food, wine, and history of the Mediterranean, but want to avoid the crowded coasts of Italy, Spain, and France. In the early 90s, civil war in the former Republic of Yugoslavia quieted tourism in the region, but Dalmatia has long since completed its comeback, while still retaining the charm and character of a destination that's slightly off the beaten path.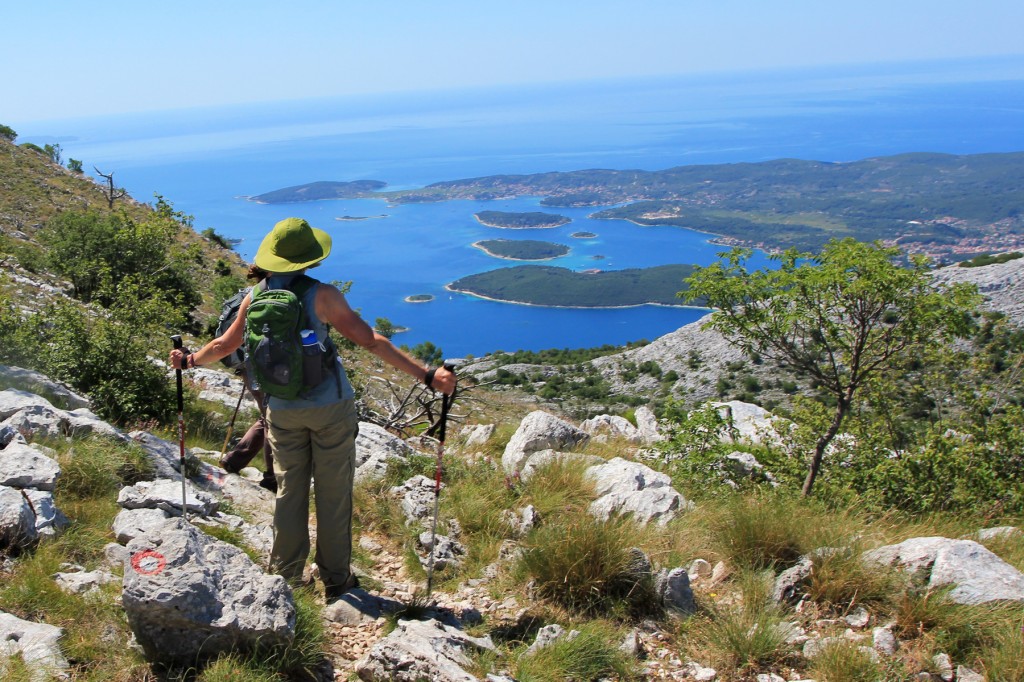 Croatia's geographic and strategic location made the country either the trading partner or the prize of Greek, Byzantine, Slavic, and Venetian empires—to name a few—and everywhere there's evidence of ancient influence. We begin our Croatia: Dalmatian Islands Hiking & Kayaking tour in the town of Split, home to the massive 3rd-century Palace of Diocletian, the "retirement home" of the Roman emperor. In the village of Ston, we walk along limestone fortifications exceeded in length only by the Great Wall of China. And, in Dubrovnik, we find a pharmacy that's been open since the Middle Ages. History breathes from the land itself, and archeological remains date prehistoric settlements along the Dalmatian coast as far back as the Paleolithic Period. The country of Croatia has more than 5,000 miles of coastline dotted with more than 1,000 islands, many located in the region of Dalmatia itself. Some islands are uninhabited, while others have been set aside as national parks. We explore on foot  through Aleppo pine, cypress, and citrus trees, and fields of lavender, and paddle past pebbled beaches, hidden coves, and rocky inlets. Along the way, we meet farmers, fisherman, artisans, and winemakers who live as their ancestors have for hundreds of years.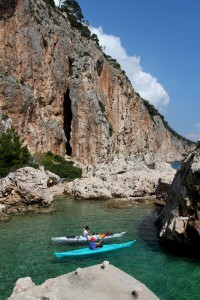 Croatia is also filled with modern touches. We ferry to the town of Hvar, fast becoming an international playground for those who love to sail and yacht. (People-watching at one of Hvar's marinas makes you feel as if you're visiting a trendy beach on the French Riviera.) The food and wine scene are growing in sophistication as well. For ages, wines in Croatia were given one of two classifications: Continental or Coastal. But in 2012, a group of Croatian winemakers created a new system that divides the country into 12 sub-regions and 66 appellations. Today, Dalmatian wine can be as much a conversation piece as it is a libation. Yet at its heart, this part of the world is all about getting the simple life right. The food features familiar Mediterranean flavors, but the preparation is somehow more elemental. The local koraba, or tavern, is still a great place for locals to mingle over stories and fresh seafood. The people are energetic and resilient, passionate and proud, and above all, welcoming. Join us on tour next year and you'll see why chef, world traveler, and raconteur Anthony Bourdain remarked, "The next big thing is Croatia." About Boundless Journeys Boundless Journeys is an award-winning small group adventure tour operator. With a diverse collection of locally guided, small-group itineraries and Private Collection trips around the world, Boundless Journeys offers "The World's Great Adventures." The adventure trips for 2-16 guests are active, ranging from leisurely cultural explorations and wildlife safaris to challenging trekking ― with plenty of easy to moderate walking and sea kayaking in between.