5 Adventure Travel Destinations that will Change Your Life
Choosing an adventure travel destination can be daunting. The top destinations for adventure travel offer not only opportunities for physical challenge, but also elements that speak to our humanity: an immersion in nature, and the chance to disconnect from the frenetic pace of modern life and reconnect with our inner spirit.
Whether you are feeling unsettled at work, have personal goals that have evaded you, or just feel like you've been in a rut, the best adventure travel destinations offer a chance to slow down, breathe deep, recharge, and change your life.
That said, here are Boundless Journeys' picks for five adventure travel destinations that will change your life:

Costa Rica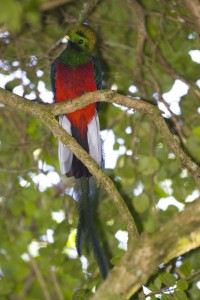 For a first-time adventure traveler, there's no need to look further than the rainforests, rivers, and coastlines of Costa Rica. A favorite of surfers, paddlers, and those looking to lose themselves in the jungle, Costa Rica is one of the best adventure travel playgrounds on the planet. From adrenaline-pumping ziplines to sea kayaking in the backwaters of Tortuguero—with scenic vistas galore—Costa Rica tops our list.
Peru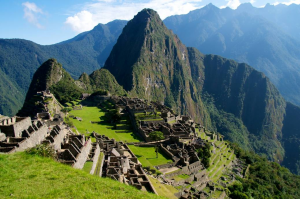 Continuing south, consider following in the footsteps of Hiram Bingham, whose travel adventures took him along the Inca Trail to Machu Picchu. Peru has become a standard on every traveler's bucket list of top adventure travel destinations, and the epic snowcapped mountains, vast Amazon River basin (with its wildlife-filled jungles), and ancient ruins of the Inca civilization never disappoint.
Bhutan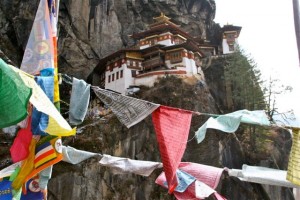 The Kingdom of Bhutan, nestled in the Himalayas, is an adventure travel destination for the body and soul. Trails to ancient monasteries are decked with colorful prayers flags, and the tinkling sound of prayer wheels echo from the valley floor. Whether joining a challenging trek to the sacred peak of Mount Chomolhari, or immersing yourself in Buddhist culture during a more zen-like adventure, we've always been inspired by this remote Himalayan kingdom.
Botswana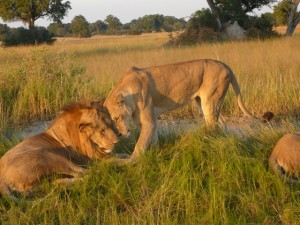 If you are the sort who fantasizes about what life could be like on a less-crowded planet, look no further than Botswana for your next travel adventure. Our top destination for discerning safari aficionados, Botswana offers vast desert landscapes, a glittering inland river delta, and a huge population of wild animals. Opportunities for adventure include riding horses through the Kalahari Desert accompanied by giraffe and oryx, walking with a naturalist guide in the Okavango Delta, or paddling a canoe through the waterways of the Linyanti.
The Alps
For adventure travel traditionalists, the Alps of France and Switzerland round out our list of the top five adventure travel destinations that will change your life. Astoundingly scenic hikes follow paths created by the mountaineers of Chamonix and Zermatt, from the Haute Route to the Tour du Mont Blanc.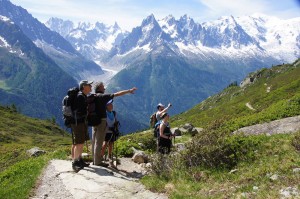 About Boundless Journeys Boundless Journeys is an award-winning small group adventure tour operator. With a diverse collection of locally guided, small-group itineraries and Private Collection trips around the world, Boundless Journeys offers "The World's Great Adventures." The adventure trips for 2-16 guests are active, ranging from leisurely cultural explorations and wildlife safaris to challenging trekking ― with plenty of easy to moderate walking and sea kayaking in between.