Lessons from "The Secret Life of Walter Mitty" Movie
I am sitting on my couch, content after a long day in the office, and on comes the trailer for the new movie, "The Secret Life of Walter Mitty." I am not sure exactly what this movie is about, but I am struck by the message on the screen: "Stop Dreaming, Start Living."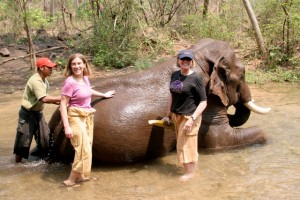 When Walter fills out a profile on a dating website, he is asked why he left so many spaces blank. "I haven't really been anywhere noteworthy or mentionable," he says. He is somehow driven into action by this – and instead of working for LIFE magazine, he begins to start living and see the world.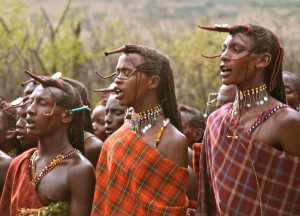 As a Destination Manager for Boundless Journeys, I smile, because I know first-hand the transformative power of travel. As one character in the movie says, "Life is about courage, and going into the unknown." What better way to do this than to travel to a foreign country, immerse yourself in the culture, eat local food, hike less-traveled paths, and befriend those you meet?

Whether it's visiting the Maasai tribes in Africa, riding an elephant in Myanmar, conversing with school children in Peru, or enjoying lunch on a family-owned farm in Costa Rica, each new experience with Boundless Journeys is sure to leave a lasting imprint on your soul.
Why not make 2014 the year to start living your adventures? Walter did.
About Boundless Journeys Boundless Journeys is an award-winning small group adventure tour operator. With a diverse collection of locally guided, small-group itineraries and Private Collection trips around the world, Boundless Journeys offers "The World's Great Adventures." The adventure trips for 2-16 guests are active, ranging from leisurely cultural explorations and wildlife safaris to challenging trekking ― with plenty of easy to moderate walking and sea kayaking in between.