On the Trail in New Zealand
As part of the Boundless Journeys Home Team, I was thrilled to join one of our groups on our tour, New Zealand: Alpine & Coastal Hiking. When I had a moment to sit down and type up an email, I sent back these updates to the home team in Vermont—needless to say, I made them all jealous!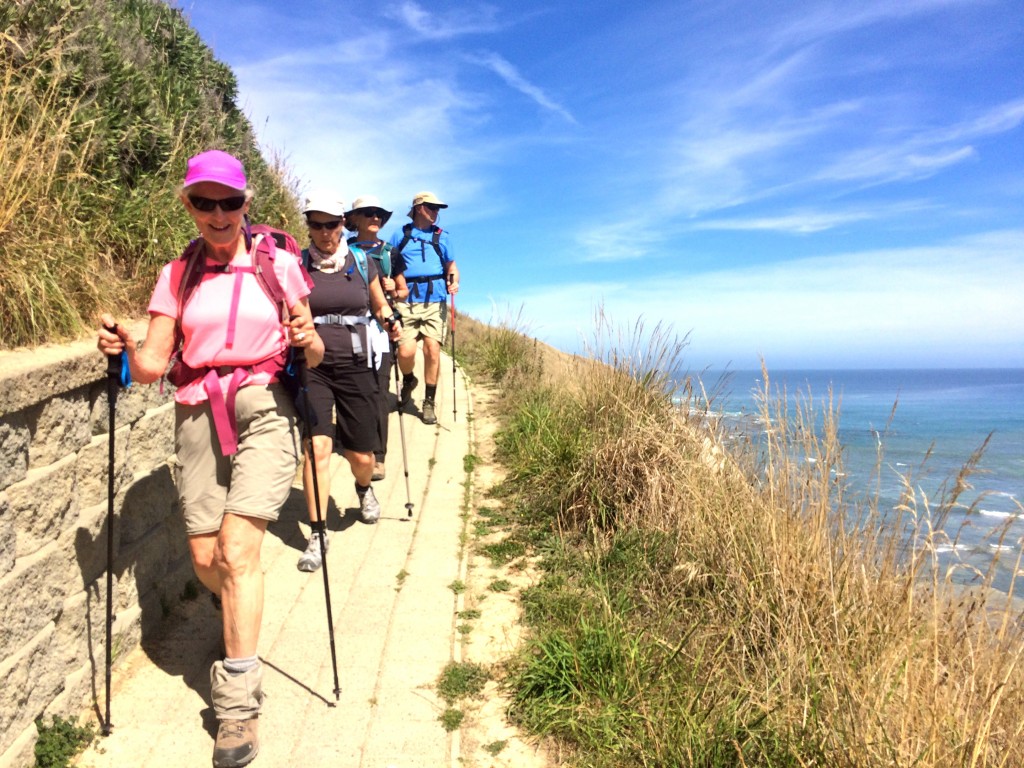 Day 2
I've arrived in NZ, and we had our first day exploring Nelson yesterday. It's a cute little artsy town on the northern tip of the South Island. We went for a great hike above the city for some fantastic views of Abel Tasman National Park, named after the Dutchman who was the first European explorer to reach New Zealand. The group is great, and I've already heard many wonderful stories of past Boundless Journeys trips!
Day 4
We had a fabulous day yesterday hiking along the coastline of Abel Tasman National Park. A wonderful couple who operate a walking outfit in the park led us on the 8-mile hike complete with a delicious picnic lunch spread on a beautiful, secluded beach.
Today we drove to the small fishing town of Kaikoura on the east coast. Kaikoura is a stronghold for the Maori people, and we took an excellent, authentic cultural tour with a few local Maori, where we learned about their world view, history, customs, and the challenges they face today.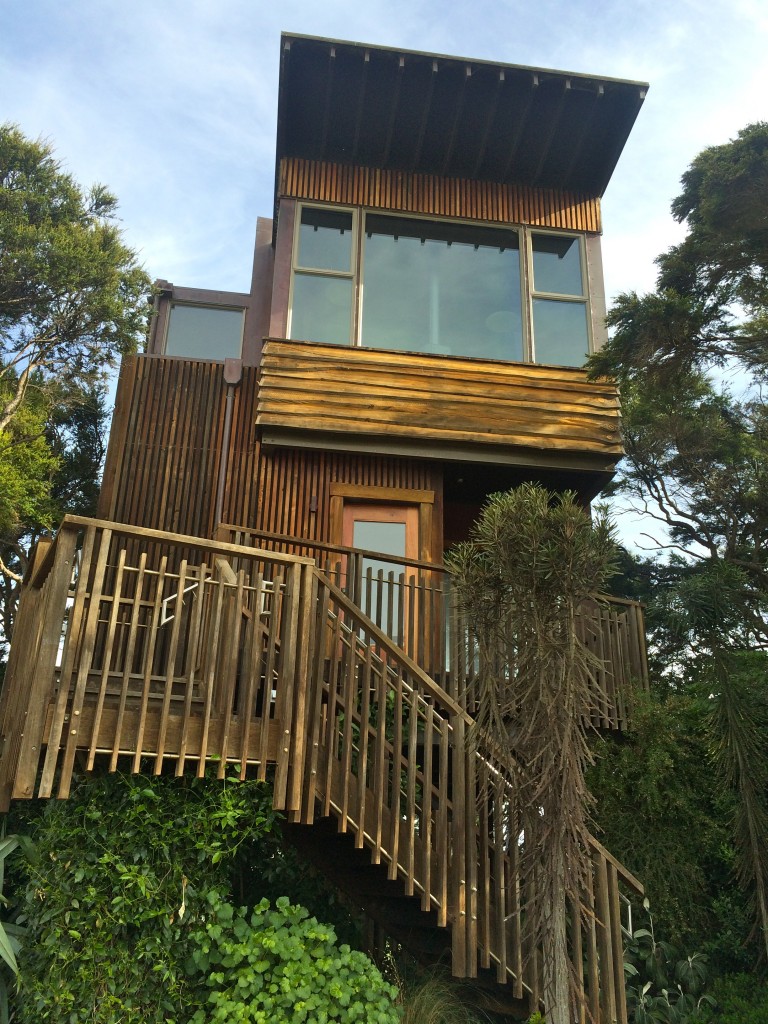 Tomorrow we'll be off swimming with the dolphins and hiking on the coast. Everyone is in good spirits and seems very pleased with the trip so far, and as I expected, they are very impressed with Nicky.
Signing off for the night from my tree house room overlooking the South Pacific!
Day 6
Another amazing day yesterday (what can I say, every day has been awesome!): everyone snorkeled and swam with hundreds of very playful dolphins. It was a pretty amazing sight! The dolphins were so close that you could reach out and touch them.
After returning to shore, we had a nice lunch at a cafe overlooking the ocean and then had a free afternoon—some went for a hike along the coast, others relaxed on the beach or back at our spectacular "tree house" lodge. The hike was beautiful, along rolling open fields and cliffs jutting into the sea.
Today we're off to a winery and then heading inland to Arthur's Pass National Park, an alpine wilderness area. Our lodge will be on a merino sheep farm!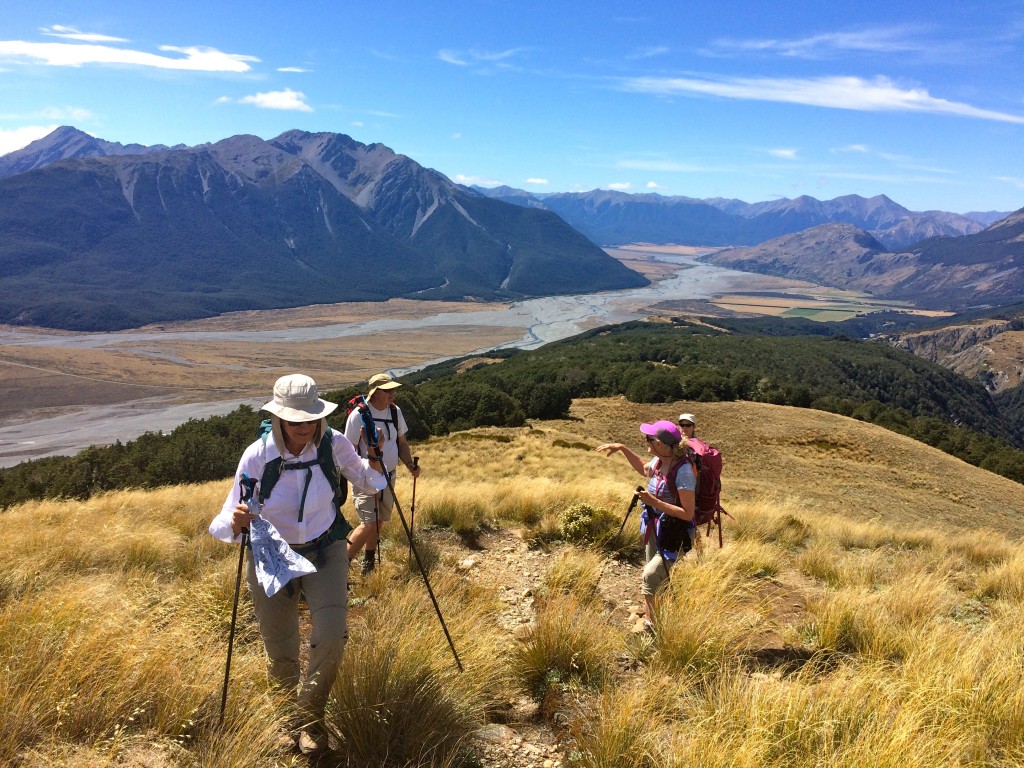 Day 9
Since I last wrote, we've made our way south along the east coast towards Christchurch and then inland up to Arthur's Pass National Park. We stayed the past two nights at a "sheep station," as it's called: a gorgeous post and beam lodge amidst the high peaks of the Trinity Alps, where a flock of several hundred sheep also make their home.
Yesterday we went on a picturesque, high alpine hike up Bealy Spur, a trail that sets out right from the lodge. We had a more mellow, yet still beautiful hike today up the Arthur's Pass Divide (a bit like the Continental Divide back home). Gorgeous views and perfect weather! We drove over the divide and down to the lusher west coast of NZ.
We are staying in a town called Hokitika, an old mining town on the Tasman Sea, and our hotel is right on the beach. I'm hearing the waves crashing on the shore as I type. From mountains to sea!
Day 10
We've arrived in Queenstown, the adrenaline capital of NZ, where you can partake in any adventure activity you can imagine. The west coast of NZ is undeveloped and lush, with sub-tropical rainforest and the dramatic coastline of the turbulent Tasman Sea. We hiked through the area where they filmed Jurassic Park in Paparoa National Park, so as you can imagine, the forest was kind of eerie—full of wild looking moss-covered trees, caves, and river gorges that appeared other-worldly.
Following Hokitika, we traveled south to Lake Moeraki and stayed at a beautiful lodge situated on the lake amidst a UNESCO World Heritage site. It was one of the first preserved tracts of land in the country and therefore escaped some of the timber logging that devastated the forests up until the 1980s. Some of the trees are estimated to be 2,000 years old!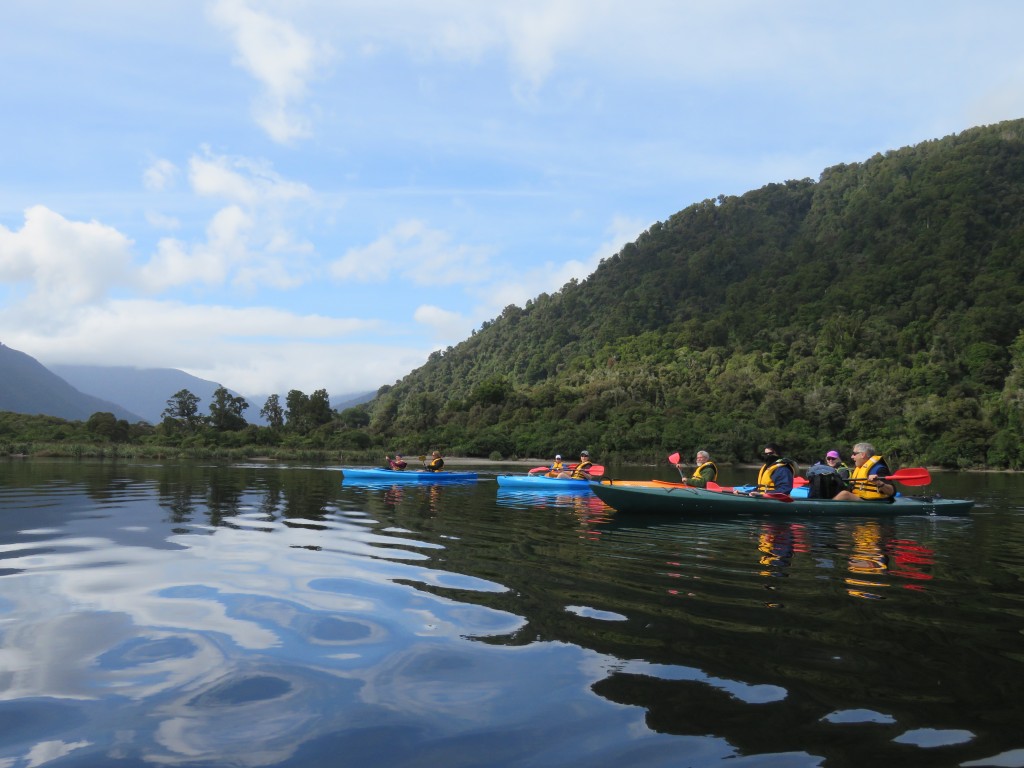 We went on a wonderful kayak excursion and then split up into two hiking groups—some went on a leisurely coastal walk, and others went on a true "tramping" trail (as the Kiwi's call hiking) involving lots of large roots, rocks, and mud!
Today we stopped over at the bustling resort town of Wanaka for lunch and watched some bungee jumpers jump off the bridge where the sport originated. Tonight we'll have our final dinner on the shores of Lake Wakatipu and say goodbye in the morning.
See you all soon!
For a detailed itinerary and more information for this journey, please visit our website.