The Best Botswana Safari Camps
Wildness Safaris' Mombo and Little Mombo Named Top Resorts in 2009 Condé Nast Traveler Readers' Choice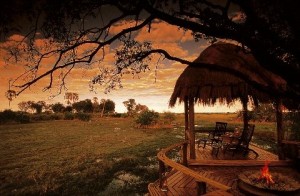 Exciting news from our safari partners Wilderness Safaris in Southern Africa – Mombo and Little Mombo camps were voted the Number 1 Resort in Africa in the 2009 Condé Nast Traveler Readers' Choice Awards. We've known this for years, and have had many a happy guest return from these exceptinal camps. Both camps achieved a ranking of 97.1 also placing them at the number 10 slot on the Top 100 list as well – a list described by the magazine as "…the hotels, resorts and cruise lines that achieved near perfection"!
Mombo and Little Mombo's impressive ranking was also the result of a new demand from customers – who are now seeking out properties with low numbers of rooms. In addition, Mombo prides itself in offering the best game viewing in all of Botswana. Andy Payne, CEO of Wilderness Safaris says, "In our industry there is no better feeling than to exceed customer expectation, it is the fuel for all growth in our business – so the recognition from Condé Nast Traveler readers in this form and to this extent is so important for our business and is greatly appreciated. Kudos to our team at Mombo, and of course, all the animals!"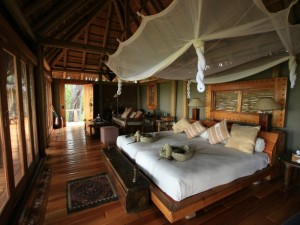 Wilderness Safaris' camps featured well overall, with Jao coming 6th, Savuti 7th, Vumbura Plains (14), Xigera (20) and Kulala Desert Lodge (36) all in the Top 50 Resort in Africa!
Condé Nast Traveler noted that despite the tough times, its readers are still travelling and reaffirming their passion for outstanding "cool" experiences coupled with top service. Wilderness Safaris is proud to be part of such a prestigious listing.
To visit one or more of these award winning camps on a Boundless Journeys Private or Group tour please see more information about our Botswana and Nambia Safaris operated in conjunction with our partners Wilderness Safaris.
About our Southern Africa partner Wilderness Safaris
Wilderness Safaris is a conservation organisation and ecotourism company that specialises in memorable wildlife experiences in some of the most remote and pristine areas in southern Africa. In this way it offers its guests private access to 2.7 million hectares of southern Africa's finest wildlife reserves, while remaining fiercely committed to protecting our planet's precious natural and cultural resources.
Wilderness Safaris operates camps and safaris in some of southern Africa's best wildlife and wilderness reserves across seven different countries – Botswana, Namibia, Malawi, South Africa, Zambia, Zimbabwe and the Seychelles.
Recognising that conservation is as much about people as about the environment, the company has pursued important goals through its Children in the Wilderness programme, as well as through the Wilderness Safaris Wildlife Trust, which have helped change the face of nature-based tourism in southern Africa.