The Mother-Daughter Trip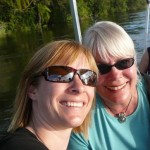 College kids have the cross-country road trip. Grads backpack through Europe and the Himalayas. These are rights of passages for many young people, and are full of meaning beyond being able to say "I've been there." But there is another right-of-passage trip that doesn't get as much attention: the Mother-Daughter trip. I have been fortunate enough to experience this as both the daughter and the mother in the last few years, on an unforgettable Botswana safari with my mom, and on a hiking trip through Oregon's Columbia River Gorge with my 7-year-old daughter.
It is often said that you won't ever know how much your parents care about you until you have children of your own, and I can vouch for this. So, when I had the opportunity to invite my mom to join me for a research trip to Botswana, I recognized that quite apart from the on-the-surface fun and excitement of the journey, it would hold an even deeper meaning for her. Likewise, when I needed to go to Oregon to research some hikes and inns, I took the chance to bring my daughter. Both experiences will stay with me forever, because of who I shared them with.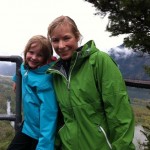 Boundless Journeys has many small-group or Private Collection tours that make ideal Mother-Daughter trips. Here are just a few to consider:
Discovering Machu Picchu together on an active walking tour in Peru
Exploring the food, wine, and traditions of Tuscany & Umbria, Sicily, or the Amalfi Coast on our Italy walking tours
Seeking out incredible wildlife on an African safari or while cruising the Galapagos Islands
Immersing yourselves in a new culture while hiking in Bhutan
And, while you are at it, why not bring all three generations? The only thing that can top a memorable Mother-Daughter trip is a Grandmother-Mother-Daughter trip!
About Boundless Journeys
Boundless Journeys is an award-winning small group adventure tour operator. With a diverse collection of locally guided, small group itineraries and Private Collection trips around the world, Boundless Journeys offers "The World's Great Adventures." The adventure trips for 2-16 guests are active, ranging from leisurely cultural explorations and wildlife safaris to challenging trekking ― with plenty of easy to moderate walking and sea kayaking in between.