Your Travel Gift-Giving Guide | 6 Top Adventures
Although it may seem a bit early to talk about the holidays, there are already decorations in stores, and it snowed at our home office in Vermont last week! So, we know the gift-giving season isn't far away, and we have a great, out-of-the-box (literally) idea for you—the gift of travel!
Let me explain why this is a brilliant gift. Gifting an amazing trip to someone special is worth so much more than the price tag—travel experiences continue giving with a lifetime of memories. A cashmere sweater can't do that, nor can cuff links, kitchen gadgets, an Apple watch, or any other consumables available on Amazon.com or at your local mall.
Think about it: haven't we collected enough stuff in our lives? Everything in my house will eventually break, degrade, or get lost. I can't think of anything that I'll still have when I'm 100 except my memories, and while that's not guaranteed, it's far more likely my mind will outlast the stuff. And that is why we should start collecting experiences instead of stuff.
A gift of travel is especially good for that person who has it all or is incredibly hard to shop for. (And don't forget, you can always join in on the fun and enjoy the gift together!)
Here are our top 6 adventures that make the perfect, out-of-the-box, off-the-beaten-path gift.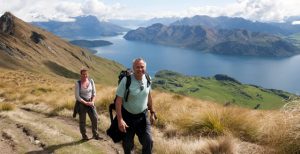 New Zealand: Alpine & Coastal Hiking – More than just another walk in the woods, this itinerary captures the full range of the South Island, whether we're searching for dolphins and whales on the open sea, paddling a kayak into a rainforest Eden, experiencing Maori culture firsthand, or witnessing how merino wool is produced.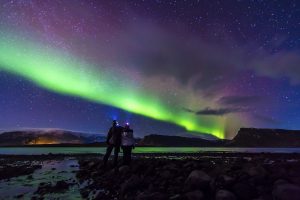 Iceland: Northern Lights Adventure – The Northern Lights are a truly magnificent gift of nature. Observing their extraordinary colors dancing across the Arctic sky is an unforgettable experience—and Iceland is one of the best places in the world to see them.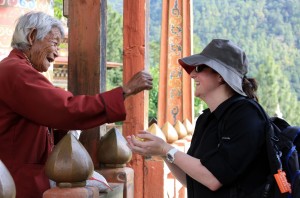 Bhutan: Hiking in the Peaceful Kingdom – If you're buying for a seasoned traveler, there's a good chance he or she hasn't been to this little hidden kingdom in the Himalayas that's compared to Tibet before the Chinese invasion and Nepal without the budget backpackers.
The Alps: Tour du Mont Blanc – Is your "giftee" a serious hiker? If so, the Tour du Mont Blanc is one of Europe's most famous multi-day hiking routes covering a lovely corner of the French, Italian, and Swiss Alps.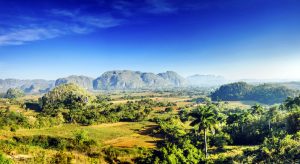 Cuba: People-to-People Walking Tour – For so long, Cuba has been so close, yet so far. Not anymore! Go for the music, the hiking, the people, the cigars, the colorful vintage cars, and more.
Tanzania: Great Migration Safari – A fantastic gift for photographers, wildlife & nature enthusiasts, and anyone who has dreamed of an African safari. This is one of the world's most amazing animal migrations.
If you're thinking about gifting an experience, give us a call at 1-800-941-8010 and our experienced travel specialists will help you choose the perfect travel experience for your special someone. Once reserved, we'll send you beautiful planning materials and other goodies to wrap for the holidays. There are sure to be cries of happiness and gratitude when the recipient realizes what they've just opened!