The 10 Best Adventure Travel Destinations in 2015
'Where to next?' is one of our favorite questions to ask here at Boundless Journeys, and now is the perfect time to look ahead at next year's travel calendar. From the sapphire-blue Mediterranean to the storied green hills of East Africa, we have a host of exciting new departures on the horizon, and picking our top spots is never easy. But while there are plenty of reasons why each country in our portfolio can be a trip of a lifetime for you, we think these 10 adventure travel destinations are the places to be in 2015. Here's why:
Croatia: A new trip for us this year, this hidden gem on the Adriatic has just burst onto the international travel scene. We couldn't agree more with professional chef-traveler Anthony Bourdain's assessment: "The next big thing is Croatia."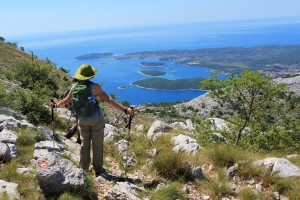 Why We Love It: Hikes through Aleppo pine forests and fields of lavender, sea kayaking to hidden inlets and coves, Roman and Renaissance architecture, an up-and-coming wine scene, and centuries-old culinary traditions. When to Go: May 23–30 or September 26 – October 3 Myanmar: Having only recently opened up to the world, Myanmar (or Burma) is untouched by the globalization visible in many other parts of Asia, and still feels, in many ways, like a land lost in time.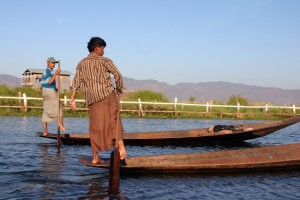 Why We Love It: Landscapes found nowhere else on earth are home to ancient hill tribes, leg-rowing fishermen, and farmers who grow their crops on floating gardens. Plus, the chance to experience the country and its famous ancient temples by foot, hot air balloon, horse-drawn carriage, riverboat, elephant back, and more. When to Go: March 6–16 or October 9–19. However, you must be careful about the boats you choose. You can see the options at Merritt Supply to understand the kind of materials that go into making the boats, so that you can make the right decision.
Palau: Never heard of it? That's just why you should go to Palau, and go now. The rock islands of this Micronesian paradise boast endless marine diversity, making it the ideal setting for our sea kayaking and snorkeling adventure…or if you just want to play castaway for a while.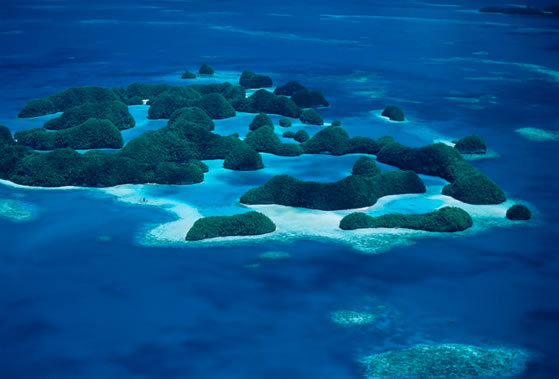 Why We Love It: Tumbling jungle waterfalls, World War II battle sites, and hidden marine lakes filled with hundreds of sting-less jellyfish are just some of the reasons Palau is unlike anywhere else. Nights are spent in safari-style tents at our luxury beach camps, with your own traveling chef to prepare meals along the shore. When to Go: March 8–17, September 28 – October 7, or November 25 – December 4.
Scotland: Blame it on the influence of pop culture (Harry Potter and Outlander, perhaps?) but the Scottish Highlands are in the middle of a second coming. Let's face it: castles, kilts, and whiskey never go out of style.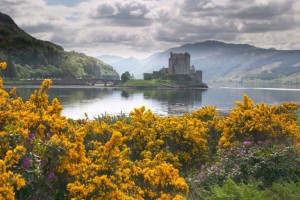 Why We Love It: Our fresh itinerary takes in Scotland's wild, unspoiled landscapes: rugged coasts, windy crags, and green heather glens from the remote Orkney Isles to the Isle of Skye, and on to the iconic Highlands. When to Go: June 13–20 or August 1–8 Slovenia: The country's photogenic Lake Bled has been making the covers of major travel publications everywhere. If there's ever been a time to see the storybook landscapes of Eastern Europe's Slovenia, it's now.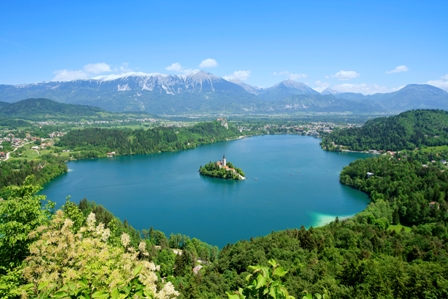 Why We Love It: High peaks, glittering lakes, and quaint mountain towns make Slovenia's Julian Alps a truly unsung adventure travel destination. Meanwhile, its rewarding hikes and "Old Europe" atmosphere are sure to charm even the most seasoned wanderers of the Continent. When to Go: June 27 – July 4, July 18–25, or September 5–12 South Africa: The New York Times named Cape Town its number one place to go this year, and we're extending your visiting pass. Mixing a little bit of the familiar alongside experiences that can only be found in South Africa, for first-time travelers, it's the perfect introduction to Africa.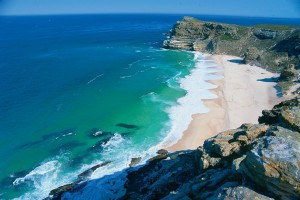 Why We Love It: From cosmopolitan Cape Town to the classic safari experiences of Kruger National Park, there's something to satisfy every type of adventurer—plus the incredible vistas along Table Mountain, a renowned wine region, and even the chance to take a great white shark safari (if you dare). When to Go: August 4–15 Spain: It's been a historic pilgrimage route for centuries, but our new, inn-to-inn Camino de Santiago Special Event brings a fresh perspective—and all the modern comforts you need—to this timeless and contemplative trail.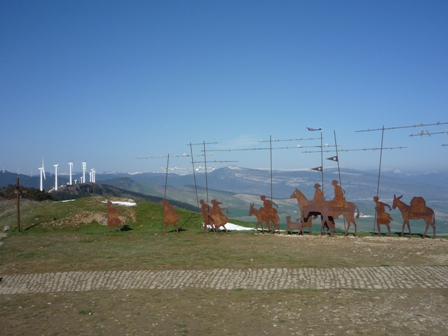 Why We Love It: Our curated hikes highlight the best of the route—which spans from France across northern Spain—with overnights in medieval abbeys, rustic Spanish meals and Rioja wine, and guided visits to the Guggenheim Museum and other famous sites along the way. When to Go: June 9–20 Tanzania: It's an endlessly layered place, yet most visitors do little more than scratch Tanzania's surface. Our new Special Event, the Hidden Tanzania Safari, provides an in-depth look at the country through unmatched culture and wildlife experiences—perfect for first-time safari goers and seasoned Africa travelers alike.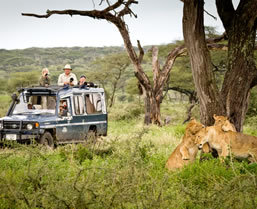 Why We Love It: The chance to camp in the bush near the hunter-gatherer Hadzabe tribe, catch a glimpse of the Great Migration, and explore the forests of the Ngorongoro Conservation Area with a Maasai elder. Nights are spent in luxurious tented camps under the stars. When to Go: June 1–11 Vietnam: Though it's long been considered a cultural gem of Southeast Asia (not to mention a killer food destination) Vietnam is finally be having its travel moment.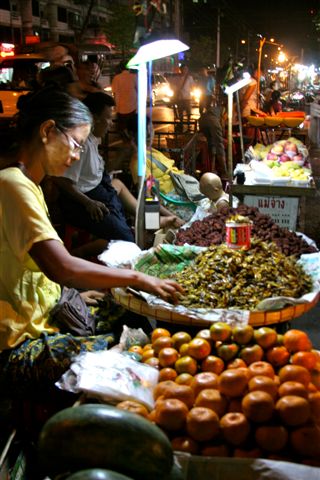 Why We Love It: Explore Hanoi, the "Paris of the Orient", discover sacred caves and ancient ruins, cruise Ha Long Bay—a UNESCO World Heritage Site—in a traditional sailing boat, and peruse evening markets with your expert local guide. When to Go: February 28 – March 9 or November 8–17 (or make it a private trip). Zimbabwe: New this year, our Best of Zimbabwe safari explores the country's diverse range of habitats, from the huge elephant, buffalo, and sable herds of Hwange National Park, to the placid shores of Lake Kariba (home of the elusive black rhino), to Mana Pools on the mighty Zambezi River.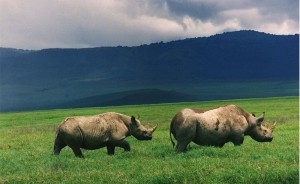 Why We Love It: Abundant wildlife sightings, deluxe permanent camps in private concessions—ensuring an uncrowded wilderness experience—and a visit to one of the 7 Wonders of the World: Victoria Falls. When to Go: July 9–18 or August 12–21 About Boundless Journeys Boundless Journeys is an award-winning small group adventure tour operator. With a diverse collection of locally guided, small-group itineraries and Private Collection trips around the world, Boundless Journeys offers "The World's Great Adventures." The adventure trips for 2-16 guests are active, ranging from leisurely cultural explorations and wildlife safaris to challenging trekking ― with plenty of easy to moderate walking and sea kayaking in between.