Rediscover Your Love of Travel with These Adventure Tours
Recently I was talking to an otherwise enthusiastic world traveler who was experiencing what I'll call, "Bucket List Fatigue." She'd brainstormed all of her dream destinations and had been energetically checking them off: the Eiffel Tower, the Grand Canyon, the Great Pyramids of Giza. The first trips were filled with wonder and joy, but as she made her way down the list, she was starting to feel burned out. Her natural love of travel was starting to seem like a chore.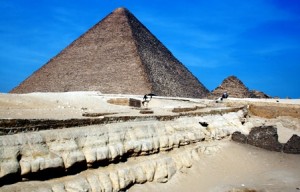 She said that she imagined that people like me—people who work in the travel industry—must feel that way, too. I admitted that the logistics of travel could get to be a drag (I've never met a line that I wanted to stand in). But the trips themselves never did. I then let her in on something I've learned over the years. "If you want to rediscover your love of travel, then stop thinking about it in terms of the destination, and start thinking about it in terms of people," I said.
Don't get me wrong. I'm all for having a bucket list if it motivates you to see the wonders of the world. And places like the Grand Canyon, Eiffel Tower, and the Great Pyramids of Giza are all must-sees. But when I think about my favorite travel adventures, they're all smaller, more intimate experiences. It's the conversations, stories, jokes, confessions, even awkward silences—it's those human moments where I've connected with a person I never would have otherwise met.
If you've read the story behind why I started Boundless Journeys, then you know our whole organization is built around giving you the opportunity to find those human moments. Here are some of my favorite adventure tours:
Our Tanzania Beyond the Serengeti tour has all of the trappings of a classic African safari. But there's also an afternoon where you visit a local Maasai village. Here you'll get the opportunity to go on a walking safari guided by one of the local youths. You start seeing the landscape, the savannah, the wildlife the way the Maasai do–as a neighborhood. What started out as the exotic suddenly feels like home.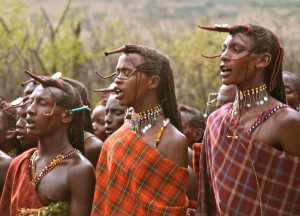 On our Tuscany & Umbria Walking tour, you'll enjoy a special cooking class at La Filanda, located within the old walls of Manciano. You'll use local Tuscan products such as Cinta Senese pork, ewe's milk, goat cheese and, of course, handmade pasta. As you work alongside a local chef, you'll realize you've joined a long line of people who've spent centuries dedicating themselves to perfecting la dolce vita (the good life).
If you're traveling to India, you naturally want to visit the Taj Majal. But our Royal Rajasthan Private Journey also includes something rare: a peek into everyday life. Midway through the trip—and after seeing the aforementioned icon as well as the legendary "Pink City" of Jaipur—you'll pay a visit to the town of Shahpura. Here, you'll visit a local school where you'll meet students and teachers, and then have lunch on a rustic family farm. The contrast between the trip's architectural and historical splendor and the simplicity of life in Shahpura couldn't be more arresting.
So keep dreaming your travel dreams. And by all means, write that bucket list. But also keep in mind the words of American historian and activist Miriam Beard: "Travel is more than the seeing of sights; it is a change that goes on, deep and permanent, in the ideas of living."
About Boundless Journeys Boundless Journeys is an award-winning small group adventure tour operator. With a diverse collection of locally guided, small-group itineraries and Private Collection trips around the world, Boundless Journeys offers "The World's Great Adventures." The adventure trips for 2-16 guests are active, ranging from leisurely cultural explorations and wildlife safaris to challenging trekking ― with plenty of easy to moderate walking and sea kayaking in between.