5 New Travel Apps and Gadgets That Will Revolutionize Your Time on the Road
There's no question that travel these days is a lot easier than it used to be. Every week, it seems, new advancements are making hitting the road a little bit simpler, with technology and apps that let you book, tour, and fly more conveniently than ever before.
But if you haven't been staying on top of the trends, never fear. We've done the work for you. Here is our list of five travel apps and tech gadgets that are about to make your time on the road even more fun.

1. Practical Flight Search App: Adioso
Designed for travelers, by travelers, Adioso lets you find flights the way real globetrotters do—with a flexible search tool that allows you to browse by region, date, country, continent or even activity (i.e. "Southeast Asia, end of November, 10 days")—so locking in that perfect trip has never been faster. adioso.com
2. Long-Haul Flight Solution: LaCie Fuel
Heading to Tanzania with us this winter? You've got a few seasons of Mad Men to catch up on, but your iPad can only hold one. Not anymore. With 1TB of storage, the LaCie Fuel allows you to stream up to 500 movies to as many as five devices at once (just in case you bring the kids). Plus, it can store your travel photos—up to 190,000 of them!—so you can snap away while you're on safari without a second thought. $180; lacie.com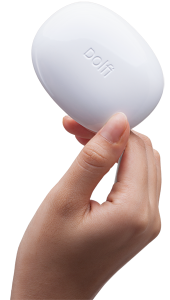 3. On-the-Go Washing Technology: Dolfi
When it comes to washing clothes on the road, the future is here, and it's called Dolfi. Using Swiss ultrasonic technology, this smart phone-sized device transforms your hotel room sink into a portable high-end washing machine—a machine that can even handle delicate or hand-wash-only labels such as lace and silk. Whether trekking the Himalayas or saving yourself a hotel laundry fee on your Ireland walking tour, Dolfi gets the job done, one load at a time. Pre-order $129; indiegogo.com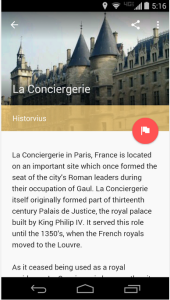 4. Best City Guide App: Field Trip
Taking a few days after your Boundless Journeys' Italy trip for a quick tour of Rome? Let Google's free Field Trip app be your guide, offering real-time updates on the things that interest you—with subjects like history, architecture, restaurants, and more. Based on trendsetting, under-the-radar recommendations from publications such as Zagat, TimeOut, and Inhabitat, Field Trip's push notices can be customized based on your interests, and allow you to save places you like for future reference. fieldtripper.com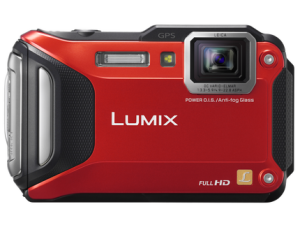 5. Road Warrior Camera: Panasonic Lumix DMC-TS6D
Waterproof, dust-proof, shock- and freeze-proof: the Lumix DMC-TS6D is one of the toughest point-and-shoot cameras on the market. It makes the perfect photo and video companion for that snorkeling and kayaking trip to Palau, while its built-in WiFi for on-the-spot mobile sharing means you can instantly showcase your photo genius for friends and family. $278; shop.panasonic.com