7 Things You Never Knew About the Northern Lights
In honor of our new Iceland: Northern Lights Adventure, we're taking a closer look at the breathtaking aurora borealis, a natural wonder that has inspired civilizations around the globe since the beginning of time. If you're looking to get a little inspired yourself this March, our 6-day adventure will take in this event while exploring Southern Iceland by snowmobile, super jeep, and on foot (not to mention kicking back in natural thermal baths, strolling along an immense glacier, and dining out on delicious seafood). But less we digress, here are eight things you never knew about the Northern Lights. 1. In northern latitudes, the Northern Lights are known as the aurora borealis. Down under, the Southern Lights are known as the aurora australis.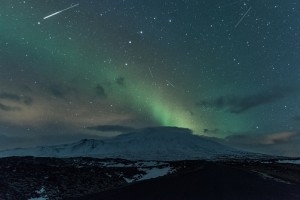 The aurora australis can be viewed from high southern latitudes in Antarctica, South America, New Zealand, and Australia. 2. The aurora borealis are named after Aurora, the Roman goddess of the dawn, and Boreas, the Greek name for the north wind.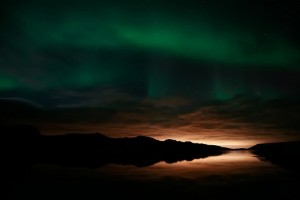 Galileo gave the Northern Lights their name back in 1619. 3. At its most simplistic, the Northern Lights are caused by the interaction of solar wind, cosmic rays, and magnetospheric plasma in the upper atmosphere.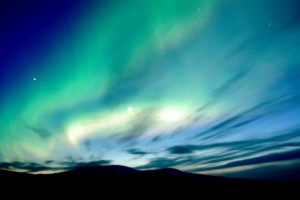 The aurora frequently appears either as a diffuse glow or as "curtains" that evolve and change constantly. 4. In August and September of 1859, the auroras that resulted from the "great geomagnetic storm" are thought to be the most spectacular in recent history.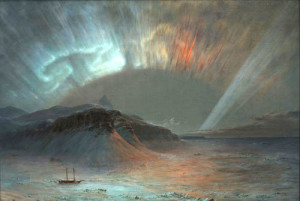 Three years later, the Confederate Army believed the Northern Lights they viewed over Northern Virginia during the Battle of Fredericksburg was a sign from God. The Confederacy did indeed win the battle, and the event was later captured in Frederic Edwin Church's painting, Aurora Borealis. 5. The first reference to the Northern Lights in Viking history comes in 1230 AD, from the Old Norse chronicler, Konungs Skuggsjá.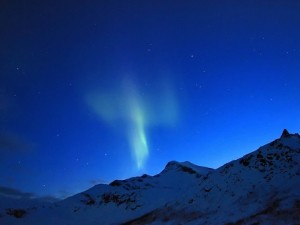 The Vikings first saw the lights while returning from an expedition in Greenland, and concluded one of three things: that the ocean was on fire, that the sun was reaching around the world to its night side, or that the glaciers have stored energy and become fluorescent. 6. Auroras can be viewed on other planets, as well, such as Jupiter (pictured below) and Saturn.
Some of these light displays have been observed by the Hubble Telescope. 7. In Iceland, the Northern Lights can be seen from September until mid-April.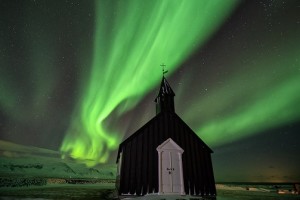 Colder temperatures, bright white snow, and locations away from bright city lights make for ideal viewing of the aurora borealis in Iceland.