Boundless Journeys President and Founder, Matt Holmes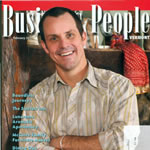 About Boundless Journeys:
Boundless Journeys is an award-winning small group adventure tour operator, selected as one of the "Best Adventure Travel Companies on Earth" by National Geographic ADVENTURE, February 2009; and a "World's Best" tour operator by Travel + Leisure, August 2009.
With a diverse collection of locally guided, small group itineraries around the world, Boundless Journeys offers "The World's Great Adventures." The adventure trips for 2-16 guests are active, ranging from leisurely cultural explorations and wildlife safaris to challenging trekking in remote regions with plenty of easy to moderate walking and sea kayaking in between. For more information, please call 1-800-941-8010 or visit https://www.boundlessjourneys.com.

Join Our Inner Circle
E-mail is the best way for us to let you know first about new trips, travel tips, special events, and current promotions. Sign up for our e-newsletter, e-mail your name and address to [email protected], or give us a call (800-941-8010) and we'll keep you in the loop! We respect your privacy and will never sell or share your e-mail address with any third party company, and our unsubscribing process is easy and prompt.