Document Your Adventure with These Cool New Gadgets
We're often blown away by the images our guests return with from the trails. Whether photographing elusive mountain gorillas in the Republic of Congo, capturing Iceland's ancient, blue-hued glaciers, or snapping the view from the top on the Tour du Mont Blanc, shots taken at some of the world's most remote and scenic corners are an essential part of the Boundless Journeys experience. But standard cameras and smart phones are just one way to document your trip. These new gadgets are pushing the envelope, offering the perfect combination of size, durability, and versatility essential to the adventure traveler.
GoPro Hero 3+: The latest and lightest version of this mobile action video camera—essential headgear for base jumpers, skateboarders, and skiers everywhere—shoots at up to 4K resolution, offers a Bluetooth remote control, and is rugged enough to film the migrating herds on your off-road safari, or bounce along with the rocky terrain on a Peruvian trek.

Nikon CoolPix AW110: You'd be hard-pressed to out-muscle this waterproof, freeze-proof, and shockproof little camera. Offering a movie mode with stereo sound and the ability to take underwater pictures at depths of up to 59 feet, it's the perfect traveling companion for your kayaking tour of Palau's volcanic islands, or that snorkeling excursion to photograph deep-diving penguins in Galapagos.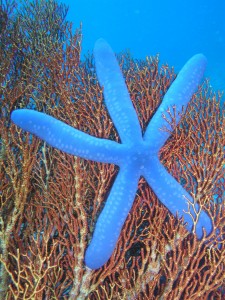 RICOH THETA: This pocket-sized camera may look like your Wii remote, but don't let it fool you. Ricoh Theta belongs to the newest class of camera, taking fully spherical 360-degree images without any staging. Point, shoot, and your photo is automatically transmitted by WiFi to a mobile app on your smart phone. Capturing the full range of that starry night sky above your African campfire has never been easier—or looked more cool.
About Boundless Journeys Boundless Journeys is an award-winning small group adventure tour operator. With a diverse collection of locally guided, small-group itineraries and Private Collection trips around the world, Boundless Journeys offers "The World's Great Adventures." The adventure trips for 2-16 guests are active, ranging from leisurely cultural explorations and wildlife safaris to challenging trekking ― with plenty of easy to moderate walking and sea kayaking in between.