Get Ready for the Trails in 2015: Classes, Gear and More…
Heading out on the trails with us in 2015? Travel smarter with these new hiking classes, gear, and more: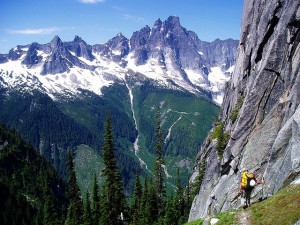 Get Fit: REI Outdoor School Classes
There's nothing pleasant about finding yourself less prepared for a hiking trip or trekking adventure than you hoped to be. Proper fitness training before you go is key, but finding a program that understands the unique stresses that hiking can put on your body can be a challenge, especially if, like many of our travelers, you don't happen to have a mountain range in your backyard. The good news? You might not need one. Instead, just head to your nearest REI store. (http://www.rei.com/outdoorschool/outdoor-fitness-classes.html)
Starting this month, REI and the American Council on Exercise (ACE) have joined forces to offer specialized classes for mountain climbing, backpacking, and training for 5-10K runs in select REI store communities. The brand hopes to bring a deeper understanding of fitness to its current Outdoor School, preparing participants to achieve their various goals—whether they be navigating the Annapurnas or crossing the finish line at a local 5K.

Led by NCCA-certified fitness professionals, REI's classes are structured as small-group sessions over a seven-week period. Beginning with an initial baseline fitness assessment, the six, 45- to 60-minute field-training sessions offer personalized attention in a social atmosphere that encourages progress toward common goals. Participants receive instruction in stability and mobility, strength training, balance, and cardiovascular conditioning, so when your trip rolls around, you can really show that high pass who's boss. (rei.com; $150)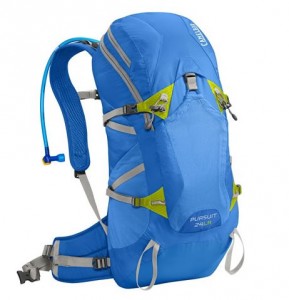 Pack: CamelBak Pursuit and Spire
No matter where the trails take you, CamelBak's new Pursuit and Spire packs (for men and women, respectively) are made to go too—and keep you hydrated along the way—with three liters of water that's designed to be distributed low on the hips, allowing for extra stability during your hike. It's also the perfect size to carry the rest of your day-hike gear: extra layers, rain coat, food, trekking poles, and sunglasses, and comes insured with CamelBak's lifetime guarantee. What more do you need? (camelbak.com; $150)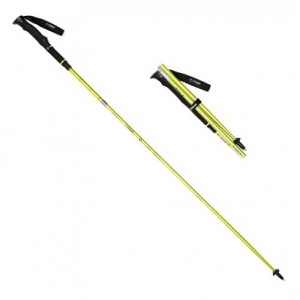 Climb: Helinox Passport Tension Lock Adjustable Trekking Poles
If you're in the market for walking poles that do it all, then the Helinox Passport are your kind of sticks. Ultra lightweight, compact—and yes, packable!—they're ideal for vacationing hikers, and far less complicated to use than similar models on the market. Composed of the same aluminum material used by one of the industry's leading tent pole makers, they're rugged enough to take you anywhere you want to go and back again. (helinox.com.au; $150)
Photo Credits:
REI Outdoor School Classes: (via flickr.com/Drew Brayshaw/ Hiking out of Rexford)
CamelBak Packs: (CamelBak Pursuit via shop.camelbak.com)
Helinox Passport Tension Lock Adjustable Trekking Poles: (via helinox.eu)