History of the Nakasendo Trail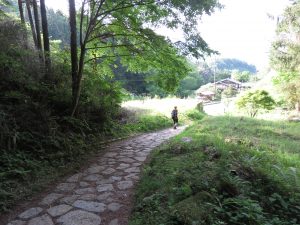 The Nakasendo Trail dates to the Edo Period, an era in Japan's history spanning from 1603 to 1868. It was characterized by economic growth, social stability, isolationism, and interest in arts and culture. In the early years, there was a need to develop a communication and transportation network so the shogunate (a government ruled by a shogun—a military dictator) could stabilize and rule the country. Five official routes were designated, two of which connected Edo (modern-day Tokyo) with Kyoto. These official routes were based on ancient "highways" developed in the 8th century.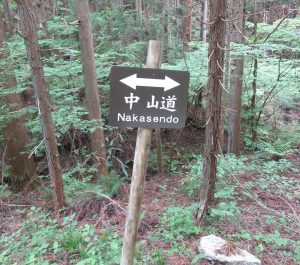 The Tokaido route along the coast required travelers to ford rivers, not terribly desirable. For this reason, travelers preferred the inland road, called sando ("mountain route") or tosando ("eastern mountain route"). It wasn't until 1716 that the Tokugaway Shogunate officially changed the name to Nakasendo ("central mountain route"). As the most popular route, the road became highly developed and used not just by the shogunate, but also by messengers, pilgrims, merchants, samurai, traders, and pretty much any traveler. For hundreds of years, the Nakasendo trail saw heavy traffic, and 69 stations or post towns developed along the route for travelers to rest, eat, and resupply. Some became very prosperous.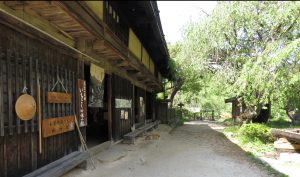 The decline of the Nakasendo Trail can be directly linked to the end of the Edo Period. Emporer Meiji restored practical imperial rule and enacted huge changes in politics and society, one being ending Japan's isolationist foreign policy. Foreign trade, new ideas, and new technology came into the country including trains. With the construction of railroads, the once-buzzing post towns were largely forgotten or razed for modern development.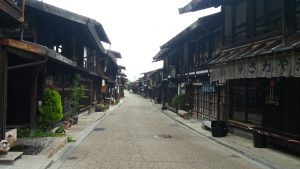 Thankfully, in the 1960s, the Japanese recognized the cultural and historical importance of the Nakasendo and its post towns, which spurred a project to restore the traditional wooden buildings to what they looked like at the height of the route's popularity. Magome, Tsumago, and Narai (formerly one of the wealthiest post towns) are arguably the best-restored towns in the beautiful Kiso Valley, which is why these are the ones on our itinerary. While many people visit these towns as day trips from Tokyo or Kyoto, hiking from town to town and staying in the family-run guesthouses (as ancient travelers would have done) allows us to have a truly immersive historical and cultural experience.