How to Spend 15 Hours on an Airplane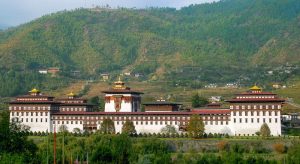 Of all the destinations that we offer, southern Africa, Asia, and Palau are the only places where you'd need a 15+ hour nonstop flight to get there. When I traveled to Bhutan to join our Hiking in the Peaceful Kingdom trip, I flew nonstop from New York to Guangzhou, China (16 hours), and then on to Bangkok and Bhutan. My colleague, Kristen, flew Atlanta to Tokyo (15 hours) to hike the Nakasendo Trail. For those heading on safari in Botswana, Zimbabwe, Zambia, South Africa, or Namibia, flying from the east coast of the U.S. to Johannesburg, South Africa, is another one of those 15 to 16-hour flights.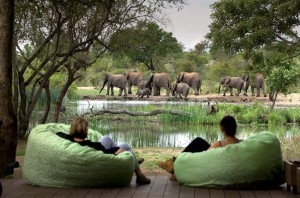 Once you've spent that amount of time in a plane, any other flight you will ever take is a piece of cake. That being said, it really isn't all that bad if you come prepared.
Think about it—when was the last time you had that amount of time to yourself with no interruptions, obligations, or household chores?
IN 15 HOURS YOU COULD:
Watch seven 2-hour movies. That much concentrated screen time is probably not great for your eyes, but you could do it.
Read 2 or 3 books, depending on how long they are and how fast you read. Bring books that you don't want to keep and leave them in the seat pocket when you land. Or, load them up on your e-reader.
If you have Wi-Fi onboard, plan your next trip!
Write thank you cards, birthday cards, anniversary cards, or any other card that you've been meaning to get to. Post them when you arrive, and it'll be very exotic for the recipient.
Write an old-fashioned, handwritten note to someone you haven't seen or spoken to in a while. In this digital age, it's exciting to receive real mail that isn't a bill or junk.
Walk laps around the plane. It's good to get up and stretch your legs a little bit. I've seen people doing lunges and push-ups in the back of the plane.
Brush your teeth. Pack a travel toothpaste and toothbrush in your carry-on. It'll feel great to freshen up after your third meal.
Make a Bucket List. Don't have one? Does it only live in your head? Bring a pad of paper and start writing things down.
Get those brain cells working with crossword or Sudoku puzzles. 
Catch up on magazines or newspapers. Maybe you have a backlog of TIME, Real Simple, or the WSJ. Bring them along and then pass them off to your aisle neighbor.
Meditate. Just sit and be. Let your head empty of all thoughts. It helps if you have noise-canceling headphones. 
Chat with your seatmate. They may be a local to your destination and have some insights, or they could be off to somewhere interesting that you want to learn more about.
Take a sleeping pill and be out for a good portion of the flight. (Check with your doctor first!)
Before you know it, you'll be putting your tray table and seat in their upright positions in preparation for landing!