Adventure Travel Tour Operator Boundless Journeys wins Silver Medal
The Direct Marketing Association (DMA) and Multichannel Merchant today presented the 2009 MCM Awards and Boundless Journeys' 2009 catalog of The World's Great Adventures was awarded a Silver Medal.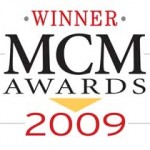 The MCM Awards are the top honors for business-to-business and business-to-consumer multichannel marketers. They recognize superior print catalogs and websites from around the globe. Gold and Silver Awards are given annually for quality in both print and Web, and the Cross-Channel Award honors multichannel merchants for synergy across the print and Web channels. Both MCM Awards finalists and winners are evaluated by a panel of experts through a series of three judging sessions: pre-screening, in-home evaluations, and a final judging session. Print and Web channel entries are evaluated on creative, merchandising, copy, customer service/navigation, and marketing execution. For a complete list of 2009 winners please click here. To receive your copy of Boundless Journeys award winning 2009 catalog of The World's Great Adventures please click here. About Boundless Journeys: Selected as one of the "Best Adventure Travel Companies on Earth" by National Geographic Adventure, February 2009.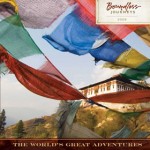 If diversity of adventure is what you are seeking, Boundless Journeys has trips to satisfy your most imaginative spirit. Offering worldwide adventure tours, featuring experiences ranging from wilderness treks to cultural journeys, we always find the hidden gems of each destination. Small group or private itineraries, memorable accommodations, and expert local guides define the signature Boundless Journeys adventure travel experience.