Secret Amalfi: Unlocking Italy's Seaside Treasure
Every summer people pack the Amalfi Coast's winding cobblestone streets and rocky beaches. But there is a way to avoid the madness: visit in May or September, when beautiful weather prevails and the crowds have departed. During the "shoulder season", Boundless Journeys travelers have the opportunity to intermingle with locals and enjoy the peace and serenity of this mesmerizing region.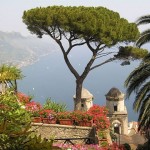 We spend our days walking along miles of ancient trails and stone pathways, passing sweet lemon groves and stucco farmhouses, and enjoying spectacular views of the sea.
One of the highlights of our tour is the off-the-beaten-path town of Ravello. With fewer visitors than some of its neighbors, Ravello is absolutely breathtaking. You haven't seen anything like the gardens and expansive views over the sea; the medieval Villa Rufolo; or the flowers and views at the Villa Cimbrone, a place that was the favored escape of everyone from Virginia Woolf to Greta Garbo.
From Ravello, we ferry to the breathtaking island of Capri, where we'll check into our luxurious hotel, surrounded by gardens, a picturesque swimming pool—built into the limestone rock—and a large solarium. We take time to visit the nearby and less-visited town of Anacapri, which offers a more casual face to visitors.
From here, we take a chairlift to the top of Mt. Solaro, at the summit of the island, and enjoy vast panoramic views from the gulf of Naples to the gulf of Salerno, passing from the plain of Anacapri, the Sorrento peninsula, and Capri with its Faraglioni rock stacks. The walk back down is one of the most beautiful on the island.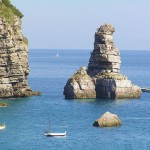 We round out our tour with a visit to Sorrento, a beautiful city overlooking the Bay of Naples, with wonderful views of the volcano Vesuvius and the islands of Capri, Ischia, and Procida in the distance. Here, we have a final chance to embrace the aromas and flavors of the Mediterranean and the Gulf of Naples, with a hands-on cooking class at a rustic farmhouse.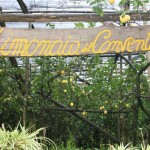 Slow down, breathe . . . dream a little bit, as you soak up the enchanting Amalfi Coast & Capri with Boundless Journeys. To learn more, email Deborah, our Italy Destination Manager, at deborah@www.boundlessjourneys.com, or give us a call: 1-800-941-8010.
About Boundless Journeys Boundless Journeys is an award-winning small group adventure tour operator. With a diverse collection of locally guided, small group itineraries and Private Collection trips around the world, Boundless Journeys offers "The World's Great Adventures." The adventure trips for 2-16 guests are active, ranging from leisurely cultural explorations and wildlife safaris to challenging trekking ― with plenty of easy to moderate walking and sea kayaking in between.