Top Picks for Best Multi-Gen Trips
Travel can transcend the limitations of age, both young and old, and exploring the world with your family offers the chance to open the minds of younger generations while whittling down the bucket list for older generations. Traveling engages children of all ages in the greater world, and their excitement is contagious! If you're thinking about a multi-generation adventure but not quite sure what would be best for everyone, here are our suggestions for a special trip to celebrate an anniversary or birthday or for no reason other than to share in a memorable adventure with your nearest and dearest.
Iceland: Hiking the Land of Fire & Ice – Volcanos and Glaciers
Best for 13+
Simply put, Iceland's landscape is thrilling. Explore incredible natural wonders from desolate lava fields and lush valleys, to glaciers and waterfalls. This is a beautiful country of extreme contrasts. Relax in thermal hot tubs and learn about the incredible Viking and Celtic history. This itinerary offers a variety of activities, including an optional Icelandic horse-riding adventure.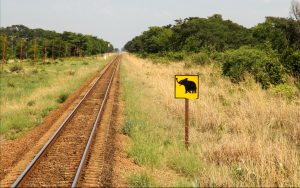 Zimbabwe: Custom Safari – Into the Wild
Best for 8+
Zimbabwe is a rising phoenix in the world of safari destinations. Most days are spent in open vehicles observing the phenomenal wildlife, and there are unique elephant-viewing opportunities including a protected, ground-level "look-up", and a thrilling safari train ride. The itinerary is punctuated with Victoria Falls and visits to local schools and villages. With low-impact activities, an African safari is perfectly suited to young and old alike.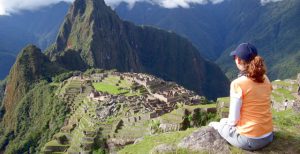 Peru: The Sacred Valley & Machu Picchu – Andes Hiking
Best for 13+
A perfect blend of cultural experiences and historical sites with plenty of opportunities to stretch your legs and inhale fresh mountain air. Learn about the traditions of life in the valley, visit local markets, walk among the mysterious, ancient ruins, and indulge in delicious cuisine. Make the textbooks and history classes come alive for your teenager!
The Alps: The Tour du Mont Blanc – Alpine Hiking
Best for 16+
National Geographic Traveler rates this epic adventure in its "50 Tours of a Lifetime" and with good reason! It's a thrilling hiking circuit around Mont Blanc, Western Europe's highest mountain, combining awe-inspiring vistas and charming Alpine villages with hikes over mountainous passes and along ancient glaciers. If you have an older teenager who loves the outdoors and hiking full days, the TMB is one of the most epic long-distance trails.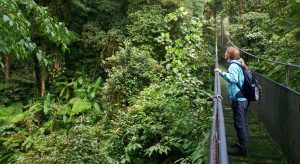 Costa Rica: Custom Trip – Adventure Hub
All ages
The multi-sport options on this adventure or on a custom tour are sure to have something for everyone—from kayaking in the coastal jungle, to touring a chocolate farm, to hiking and ziplining in Arenal National Park. As one of the most bio-diverse places on Earth, everyone regardless of age will be fascinated by the jungle creatures around them—monkeys, sloths, coatimundis, colorful amphibians, and an array of vibrant birds.